Death at Airbnb: Who's Liable?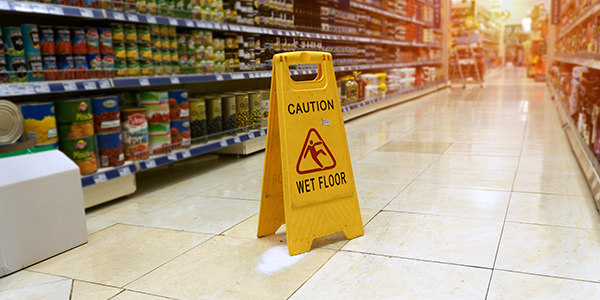 Airbnb may be disrupting the hotel/short-term rental market, but it's also disrupting a few ideas about injury liability. And after Zak Stone's story about his dad being fatally injured at an Airbnb rental, it's only natural to wonder who's responsible if someone is injured or killed in an Airbnb.
The law is pretty clear when it comes to premises liability and the duty owed by property owners to visitors on the property. But are those waters muddied by Airbnb's involvement as a rental company?
Rental Responsibility
As a general rule, property owners are liable for accidents and injuries that occur on their property. This includes hotel owners and social hosts, who owe a duty to their guests to take reasonable steps to assure the safety of the premises. Airbnb hosts fall somewhere in between, and can be held responsible for failing to tell their guests about, or failing to correct, any dangerous conditions that guests are unlikely to recognize.
Normally, this is where homeowner's insurance kicks in, as it did in the case of Zak Stone's father. In fact, Airbnb recommends "[a]dding an extra layer of protection with your own renter's or homeowner's insurance" as one of its safety tips to hosts. What it fails to mention is that this is necessary because most homeowner's insurance policies don't cover commercial activities like renting out your home.
So if you're using Airbnb, as a host or renter, you may want to make sure there is an insurance policy in place that will cover injuries to renters.
Sublet Safety
Airbnb provides a responsible hosting guide for people posting their properties on the site. The guide includes a list of ways to minimize hazards on your property:
Privacy: Always be mindful of your guests' privacy. Fully disclose whether there are security cameras or other surveillance equipment at or around your listing. Make sure you are aware of and comply with applicable federal, state, and local laws.

Occupancy: Establish safe occupancy limits -- your local government may have guidelines.

Access: Go through your home to identify any areas where guests might trip or fall and either remove the hazard or mark clearly. Fix any exposed wires. Ensure stairs are safe and have railings. Remove or lock up any objects that may be dangerous to your guests.

Child-Proofing: Ensure your home is safe for children, or else notify guests of potential hazards.

Climate: Ensure your home is properly ventilated and that temperature control is clearly marked and functional. Ensure guests are clear about how to safely use the heater.
If someone has been injured on your property while renting it as an Airbnb, or if you've been injured in an Airbnb, you may want to talk to an experienced injury attorney near you.
Related Resources:
You Don't Have To Solve This on Your Own – Get a Lawyer's Help
Meeting with a lawyer can help you understand your options and how to best protect your rights. Visit our attorney directory to find a lawyer near you who can help.
Or contact an attorney near you: