Does Your Homeowner's Insurance Cover Injuries?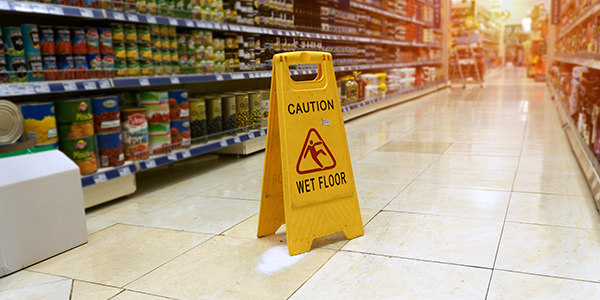 A homeowner's insurance policy can cover more than you might expect, including some personal injury claims.
While some people might assume that homeowner's insurance only covers property loss due to things like fire or theft, it can often be extended to cover injuries that occur on your property. In some cases, it can also cover injuries that take place away from your property.
Here's a quick overview of what you need to know:
Personal Injuries on Your Property
One benefit of homeowner's insurance is that it can protect you against personal injury liability when guests are injured at your home.
Homeowner's insurance policies generally cover legal liability if someone gets injured while on your property, such as in a slip-and-fall accident. They can also cover injuries that are caused by members of your household, or even your pets. For example, if your dog bites the mailman, your homeowner's liability insurance policy will likely cover the cost of his injuries.
The actual coverage amount depends on the policy, but typically runs between $100,000 and $300,000. If needed, most insurance companies will allow you to increase your coverage for a fee.
Personal Injuries Away From Your Property
Some insurance policies may also cover injuries that occur away from the home.
These situations usually result from negligent use of personal property outside of the home. For instance, if a policyholder accidently discharges his shotgun while he's unloading shells, any injuries to bystanders will likely be covered by homeowner's insurance because the accident was caused by the policyholder's personal property (the gun), the Ohio State Bar Association suggests.
To use another example, if your dog bites someone in a neighborhood park, those injuries would likely also be covered by a homeowner's policy that includes injuries that occur away from your property.
Keep in mind, however, that the coverage amount for off-property injuries may be less, compared to injuries that occur on your property. Also, some homeowner's insurance policies don't cover injuries connected to motor vehicles.
The actual coverage for your homeowner's insurance depends on the terms of your policy. So if you're facing legal action over an injury and are wondering if your homeowner's insurance may cover it, you'll want to contact your insurance agent or consult an experienced personal injury defense lawyer near you.
Related Resources:
You Don't Have To Solve This on Your Own – Get a Lawyer's Help
Meeting with a lawyer can help you understand your options and how to best protect your rights. Visit our attorney directory to find a lawyer near you who can help.
Or contact an attorney near you: