DUI Strip Search Settlement Costs County $355K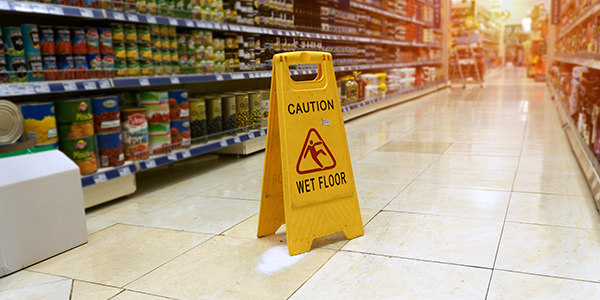 LaSalle County, Illinois, has agreed to pay $355,000 to settle a lawsuit that arose after a female inmate was strip-searched following a DUI arrest.
Dana Holmes sued the county for violating her civil rights and causing her emotional distress after her forcible strip search at the jailhouse was caught by surveillance cameras, reports the Chicago Tribune.
Five other plaintiffs who say they experienced similarly questionable strip searches at the hands of LaSalle County Sheriff's deputies also joined the lawsuit and will share in the payout.
Settlement Agreement
Holmes' lawsuit stemmed from a DUI strip search that involved four deputies forcibly stripping her and leaving her in a jail cell while taking her clothes with them.
FIND LOCAL LAWS
& LEGAL RESOURCES
Illinois law permits strip searches only when there's a reasonable belief that the suspect is hiding a weapon or controlled substance on her body. The law also states that the search is to be conducted by an officer of the same sex, yet three male deputies were part of Holmes' strip search.
Holmes' lawsuit argued that the deputies didn't have reasonable belief that she was hiding a weapon or contraband to justify a strip search. Though the deputies involved in her strip-search were dismissed, the county is not admitting to any wrongdoing in the settlement, the Chicago Sun-Times reports.
Joinder of Parties
From a legal standpoint, what's interesting about Holmes' lawsuit is that five other parties joined as co-plaintiffs and will be receiving a share of the settlement amount. These co-plaintiffs allege that they were subject to similar humiliating strip searches.
While the specific details of the co-plaintiffs' allegations are unknown, joinder of parties in a lawsuit can occur if multiple parties alleged the same rights were violated. Permissive joinders are allowed when two or more plaintiffs unite in one claim, seeking relief for injuries arising from the same incident.
Even if Holmes' co-plaintiffs hadn't joined her lawsuit, they would've had the option of initiating individual lawsuits against the county. However, joining numerous co-plaintiffs in one lawsuit can sometimes encourage a defendant to settle or to allow the plaintiffs to recover damages more quickly.
According to the Tribune, Holmes will receive $125,000, four of her co-plaintiffs will receive $30,000 each, and the fifth co-plaintiff will receive $10,000.
As part of the settlement, LaSalle County will also implement new written policies on strip searches, the Tribune reports.
Related Resources:
You Don't Have To Solve This on Your Own – Get a Lawyer's Help
Meeting with a lawyer can help you understand your options and how to best protect your rights. Visit our attorney directory to find a lawyer near you who can help.
Or contact an attorney near you:
Content For You