If I Shoot Myself at a Gun Range, Can I Sue?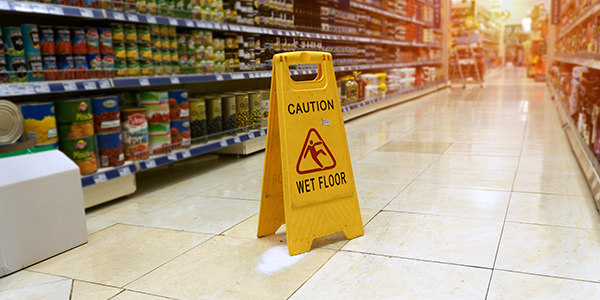 Need a little target practice? Go to the gun range.
If you have your own gun, the gun range is one of the few places where you'll actually use your gun (outside of hunting season). Even if you don't have one, for less than $100, you can rent a gun, buy ammunition, and shoot at a poor paper target for an hour or two.
It sounds like a fun activity, until you shoot yourself in the foot or blast off your own finger. If you shot yourself at a gun range, can you sue?
Negligence
In most civil cases for injury, you'll probably sue for negligence. Negligence means that the defendant is liable for injury if he had a duty to act as a reasonable person would, failed to do so, and that failure caused an injury or damages. However, there isn't always a clear cut division of who was negligent and who wasn't. Often, both parties in a case may be negligent.
You
Did you pay attention during your gun training class? Did you even take a gun training class? If you started shooting a gun at a gun range without knowing how to handle the gun or how to shoot safely, you may be negligent yourself. Or, if you're a seasoned shooter, the court would look at whether a reasonably skilled shooter would make the same mistakes you did. If the court finds that you did not act reasonably, and that caused you to injure yourself, the court may rule that you were negligent.
The Gun Range
Alternatively, the gun range may have been negligent as well. Did the gun range operator know it was your first time shooting a gun but didn't bother to train you on the basics? Did the gun range not have rules in place to ensure user safety?
Contributory and Comparative Negligence
When both sides are negligent, the principles of contributory and comparative negligence come in to play.
Contributory negligence
A few states still apply the contributory negligence approach. Under contributory negligence, if you were in any way responsible for your injury, even if only by one percent, you are completely barred from making any claims or recovering any damages.
Comparative negligence
Now, most states apply a more lenient standard called comparative negligence. Under this approach, your recovery is reduced in proportion with your responsibility for the injury. There are actually two comparative negligence approaches.
Under the first approach, called pure comparative negligence, your damages are reduced in direct proportion with your responsibility. For example, you suffered $1,000 in damages. If you are 25 percent at fault, your damages are reduced by 25 percent, and you would get $750. If you are 90 percent at fault, you would only get 10 percent of your damages.
The second approach, called modified comparative negligence only allows you to recover damages if you were less than 51 percent at fault for the damages. So, if you are more negligent than the other party, you cannot sue for damages.
If you do shoot yourself at a gun range, consult with an experienced personal injury to assess who was at fault and to check your state's applicable laws.
Related Resources:
You Don't Have To Solve This on Your Own – Get a Lawyer's Help
Meeting with a lawyer can help you understand your options and how to best protect your rights. Visit our attorney directory to find a lawyer near you who can help.
Or contact an attorney near you: