When Does a Bruised Knee Become a Lawsuit?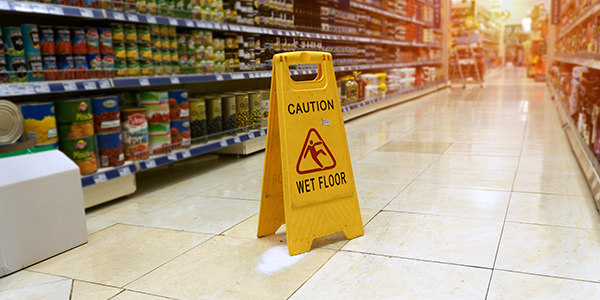 Thanks to human anatomy, your knees tend to be an easy place to bruise when you fall. Also called a patellar contusion by medical professionals, a bruised knee may initially seem like nothing.
But sometimes a bruised knee is the first sign of more serious medical problems following an accident. And regardless of the extent of your knee injury, you may be entitled to compensation.
So when is a bruised knee worth suing over?
When It Results From a Car Accident
You may receive a bruised knee as a result of a car accident, either caused by you or another driver. Depending on the type of accident, your knee may become bruised after hitting a dashboard or steering wheel -- or even the roof of a rolling vehicle.
Walking away from a major car accident with only a bruised knee, you may feel that you came out unscathed. But what many victims fail to realize is that bruises can accompany more serious conditions like dislocation or anterior cruciate ligament (ACL). Even if you were speeding when the knee-bruising accident occurred, you may be able to recover for future medical costs.
When Bruise or Pain Lasts for Months
Bruises are both aesthetically unpleasing and painful, but most of them fade within a week or two. If you have a bruise from an injury that lasts for months, or the pain remains long after the bruise has faded, you may have a more serious medical problem. The true diagnosis may require expensive diagnostic testing, and these costs may be recoverable through a personal injury lawsuit.
When the Victim Is Elderly or Infirm
Bruises for seniors and those in poor health may be much more serious than when they are inflicted on a healthy young adult. Those companies or individuals held responsible for a victim's injuries have to take the victims as they find them. In other words, even if a senior victim is prone to bruises and breaks because of his or her physical condition, a defendant can't limit recovery due to how fragile the victim is.
If you've suffered a knee bruise that you believe may be lawsuit-worthy, have a personal injury attorney evaluate your case.
Related Resources:
You Don't Have To Solve This on Your Own – Get a Lawyer's Help
Meeting with a lawyer can help you understand your options and how to best protect your rights. Visit our attorney directory to find a lawyer near you who can help.
Or contact an attorney near you: