3 Ways to Respond When Employees Misuse Social Media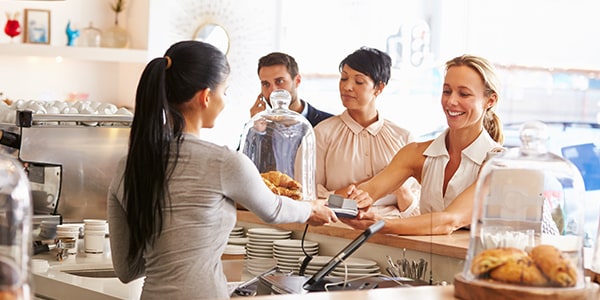 As long as we have employees and employees have access to social media, we run the risk of those employees misusing social media and embarrassing our companies -- or worse, exposing the company to legal risks. All of your social media staff training may not be able to save your employees from themselves.
So when the inevitable happens and an employee posts something offensive on social media, what's next? Here are a few tips that can help your company save face and possibly avoid litigation:
1. Consult Your Workplace Policy.
Your carefully crafted and clearly worded social media policy was implemented and explained to your employees with the intent to avoid just this contingency. So you can just turn to the page that dictates how to handle an employee's offensive social media post and go from there.
What, no policy? OK, it's time to back up. As an employer in this day and age, you'll want to spell out what employees can and can't say on both their personal and business social media accounts (though your policy can't go too far). And it's imperative that constraints on employee activity on social media, as well as the consequences for disobeying those constraints, are conveyed without confusion to your employees.
Whether you bring in an expert or do it yourself, make sure you have a plan in place and that all of your employees are on board.
2. Protect Your Clients (and Other Employees).
There's a difference between harmless jokes and comments that constitute discrimination or create a hostile environment. In order to maintain a respectful workplace (and avoid a civil lawsuit), employers have to discipline employees for language that attacks people based on race, religion, gender, or sexual orientation.
That's why workers have been fired for making anti-Muslim comments, anti-Palestinian comments, and AIDS jokes on social media. Employees have even been fired just for posting selfies. As a FindLaw survey revealed, one-third of employees fear that misusing social media will get them fired. Yours should know that if they post offensive content, they will be.
3. Post Your Position.
Chances are, if an employee has screwed up on social media to the point of discipline, some of your clients or customers have taken notice. Make sure they know you've taken action in this case, that you don't condone that kind of behavior, and that you've taken steps to ensure it doesn't happen again. Be proactive about repairing your social media reputation.
Toeing the line between free speech and a fireable offense when it comes to employees and social media can be tricky. An experienced employment attorney will be able to help craft your social media policy and answer questions on how to handle social media misuse.
Follow FindLaw for Consumers on Google+.
Related Resources:
You Don't Have To Solve This on Your Own – Get a Lawyer's Help
Meeting with a lawyer can help you understand your options and how to best protect your rights. Visit our attorney directory to find a lawyer near you who can help.
Or contact an attorney near you: