7 E-Commerce Errors to Correct by Cyber Monday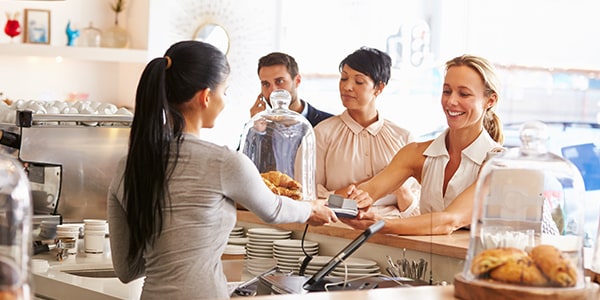 The holiday shopping season and "Cyber Monday" are almost upon us, so if your small business has an online store, it's time to take note of some common e-commerce mistakes to avoid.
Black Friday is still a big day for sales, but Cyber Monday is now increasingly important. Most people may head back to work on the Monday after Thanksgiving, but many are not quite ready to be doing work. If your website has a user-friendly shopping section and some good deals, it can work wonders for your bottom line.
But online shopping websites come with potential pitfalls, some of which can lead to legal consequences. Here are seven mistakes that small business owners should take care to avoid:
Too much information. Try to keep your website simple. Too much information or too many click-through pages will turn customers off. Try to minimize the number of pages someone has to go through to find what they want and buy it.


Outdated privacy policy. Your customers may not actually read your entire privacy policy, but if regulators notice it isn't up to date, that can cost your business a lot of money. Fines can be assessed per purchase, so have an attorney look over your privacy policy before Cyber Monday.


Browser incompatibility. Whether customers come to your site via Chrome, Firefox, Internet Explorer, or Safari, you want to make sure they have the same great shopping experience. Talk to your web developer to make sure your web store works well with any browser.


Unsecure transactions. When customers visit a new website, a big concern is whether their transactions will be secure. Earning and displaying security badges from organizations like TrustE and BBB can help to put their minds at ease.


False or misleading product descriptions. Not only are product descriptions important so that customers can find what they want and get to it, they also need to be accurate. Untrue or inaccurate product descriptions that mislead customers could get you in trouble under products liability laws. Make sure those descriptions give real information.


Site searches that don't work. Just like in brick-and-mortar stores, customers will want to browse through your online selection. If the search function isn't well-designed, that will be difficult. You can use Google's search function or make your own, but just make it sure it will direct customers to what they're searching for.


Hidden contact information. Even if nothing has gone wrong with their orders, having easy-to-find contact information will make customers more comfortable shopping on your site. If they know that it's easy to get help, they may be more likely to take a chance and buy something from an online store they're not familiar with. All you need to do is make sure your contact information is up there.
Related Resources:
Content For You