7 Tips for Take Your Daughter/Son to Work Day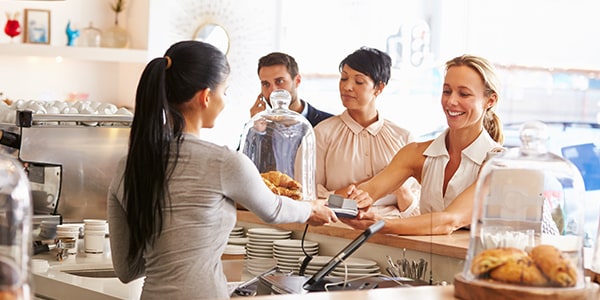 This Thursday is Take Our Daughters and Sons To Work Day.
This annual holiday seeks to strengthen the connection between parents and children when it comes to work and education.
Here are seven tips to keep in mind when preparing your office for the holiday.
Make the office kid-friendly. Business owners are responsible for making sure that their offices are a relatively safe environment and can be liable if for accidents and injuries occur on the property. So check for any dangerous conditions that kids might get caught up in.
Leave the pets at home. Even if you're office has policy that allows pets at work, you might want to ask your employees to leave their pets at home for Take Our Daughters and Son to Work Day to avoid any potential bites, attacks, or overzealous, pet-loving kids.
Watch the profanity or inappropriate jokes. While profanity and offensive jokes are never a good idea in the office, it's best to let all employees know about the upcoming holiday, so they can (attempt to) reign in any inappropriate behavior.
Don't give parents preferential treatment. Business owners should treat parents and non-parents equally on Take Our Daughter or Son to Work Day. This means that you shouldn't let a parent leave early, but make a non-parent work for the rest of the day.
Treat the children equally. If your child or your employee's child is taking the holiday to apply for an internship at your office, you should still go through the proper hiring channels and make them apply like everyone else.
Don't turn the business into a daycare. Make sure that parents don't turn their co-workers into babysitters when they bring their kids in. If the kids get rowdy, parents can be liable for the child's negligent acts if the parent knows that it's necessary to control the child, but fails to take reasonable steps to do so.
Re-think attractive nuisances. Does your office have an interesting sculpture or attraction that might be irresistible to children? If so, you might want to consider moving it before the kids arrive because property owners can be liable for attractive nuisances.
It's likely that Take Your Daughter or Son to Work Day at your office will be problem-free, but keep these tips in mind just in case.
Follow FindLaw for Consumers on Google+.
Related Resources:
You Don't Have To Solve This on Your Own – Get a Lawyer's Help
Meeting with a lawyer can help you understand your options and how to best protect your rights. Visit our attorney directory to find a lawyer near you who can help.
Or contact an attorney near you: