Amazon Sued by Transgender Former Employee and Husband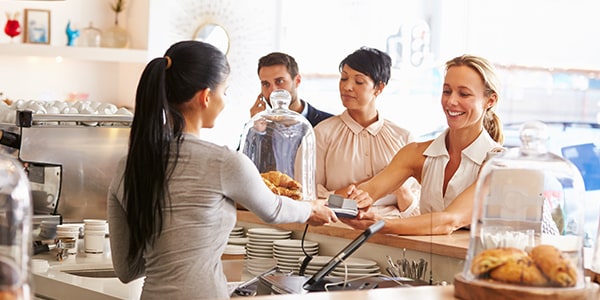 Mr. Dane Lane and Ms. Allegra Schawe-Lane were husband and wife when they began working at an Amazon warehouse in Kentucky in 2014, and Schawe-Lane is a transgender woman. This should not be a big deal, especially at an employer as big as Amazon, who had a non-discrimination policy at the time that included sex and gender identity as protected classes.
But that didn't stop their coworkers from escalating discrimination, harassment, and retaliation against the couple, including threats of physical violence and other intimidation. Lane and Schawe-Lane are now suing Amazon under Title VII of the Civil Rights Act, asking for damages and an injunction against Amazon's "unlawful employment practices."
Harassment and Humiliation
Schawe-Lane claims she faced a litany of harassment and discrimination in just a year at Amazon, including:
a. Being intentionally referred to by male pronouns and titles with the purpose and
effect of humiliating Ms. Schawe-Lane;
b. Sexual harassment;
c. Disparaging comments and conduct;
d. Failure to correct her name in employment records and publicly accessible records
and displays;
e. Threats of physical violence and other intimidation by coworkers;
f. Hostility that impaired her access to the women's restroom ...
m. Retaliation from management;
n. Hostile work environment; and
o. Retaliatory hostile work environment.
According to the lawsuit, Amazon management, the couple's supervisors, and other employees directed discriminatory slurs at Schawe-Lane, calling her "it," "man," "sir," "he/she," "chick with a dick," "shemale," "crossdresser," "tranny," and "prostitute." On two separate occasions, male coworkers yelled "You should get f****ing fired, f*****s!" and "You should get your ass beat!" while Ms. Schawe-Lane and Mr. Lane walked past.
Eventually, the harassment became too much, and Schawe-Lane resigned, contending that she was constructively discharged due to Amazon's lack of action or even response to her repeated complaints.
Ignorance and Inaction
In case you're wondering, transgender workers are a protected class under Equal Employment Opportunity Commission rules, and have been for years. Amazon's discrimination policy reflected this, but employees and supervisors allegedly failed to enforce the policy. If you're looking to avoid sex or gender discrimination lawsuits, contact an experienced employment attorney today.
Related Resources:
You Don't Have To Solve This on Your Own – Get a Lawyer's Help
Meeting with a lawyer can help you understand your options and how to best protect your rights. Visit our attorney directory to find a lawyer near you who can help.
Or contact an attorney near you: