Calif.'s New Contractor Liability Law: 5 Things to Know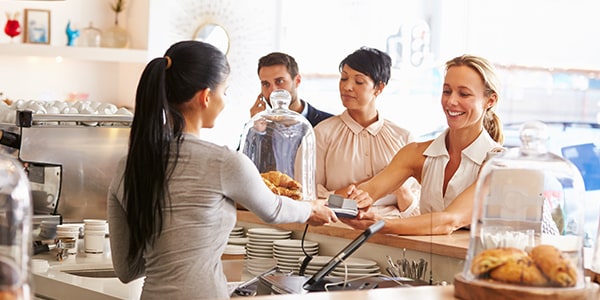 Among the hundreds of new California laws that went into effect this year is AB 1897. The law affects businesses that use contracting agencies to hire contract employees, making the business liable for the wage and hour violations of the contract agency.
The law is designed to encourage businesses to police their own contractors, using the stick of liability if they don't. Workers whose contracting agencies fail to pay required overtime, for example, can sue either the agency or the business that hired the agency to provide the contract labor.
What do California businesses need to know about this new law?
1. There Are Lots of Exceptions.
Truly small businesses may never feel the impact of this law. That's because there are exceptions for businesses with a "workforce" -- that includes contractors and employees -- of less than 25. California businesses that don't employ six or more contractors at any one time also aren't within AB 1897's scope.
Nonprofits, labor apprenticeships, telecommunications contractors, and motor carriers that subcontract with other motor carriers (think commercial trucking) also aren't covered if they're the ones providing the contract workers. Also, if the contract worker is one who's exempt from overtime under state law, then the law isn't triggered.
2. The Employer and the Contractor Are Jointly Liable for Wage and Hour Violations.
This means that a contract employee can sue either the contracting agency that directly employs him, or the business for which he performs work, or both. If a business wants to fight with a contracting agency about the share of liability, or whether the agency was negligent, that's something they'll have to take up between themselves.
3. Businesses Can Limit Their Liability Through Contracts.
Business lawyers will have to get into gear, because the law does allow employers and contract agencies to use contracts against each other to limit liability. For example, an employer could insert a provision in its contract with the agency that if the employer is found liable for the agency's willful violations, the agency has to indemnify (compensate) the employer.
4. Certain Provisions Can't Be Waived or Shifted.
This means, for example, that an agreement between a worker and the contracting agency can't waive the provisions of AB 1897. Also, an employer can't shift responsibility for workplace safety back to the contracting agency; that still remains with the employer, because the employer has control over the premises where the contractor works.
5. Not Knowing Isn't a Defense.
Even if a business doesn't know anything about the wage and hour practices of its contracting agency, the business can still be held liable for the contracting agency's violations. As a result, it's in the business' best interest to thoroughly investigate all of its labor contractors to ensure that those contractors aren't violating the law.
For more guidance about how to comply with California's (or your own state's) contractor liability laws, consult an experienced employment lawyer near you.
Follow FindLaw for Consumers on Google+.
Related Resources:
You Don't Have To Solve This on Your Own – Get a Lawyer's Help
Meeting with a lawyer can help you understand your options and how to best protect your rights. Visit our attorney directory to find a lawyer near you who can help.
Or contact an attorney near you: