Can Businesses Ban Unvaccinated Customers?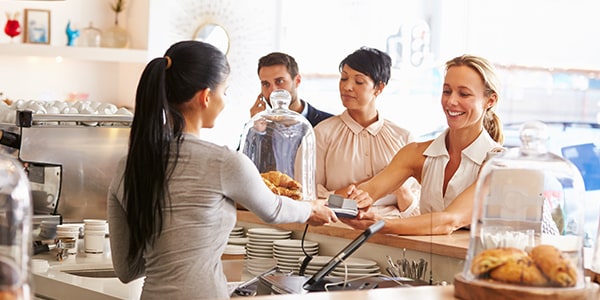 Despite a mountain of scientific data proving that vaccines don't cause autism, the vaccination debate rages on, leaving businesses to wonder how best to keep their customers and staff safe. And after the St. Lucia Coast Guard quarantined an entire cruise ship with 300 people aboard in response to a measles diagnosis, you might be wondering how far you can go to prevent an outbreak at your small business?
Can you refuse to serve customers who refuse to get vaccinated?
Rights and Refusals
We've all seen the signs that say "We Reserve the Right to Refuse Service," and you may have even posted them in your small business. And while business owners are granted quite a bit of leeway in this arena, there are certain reasons that you can't rely on if you're refusing service to a customer. You can't refuse service based on race, gender, or nationality. But you might be able to ban racists or Nazis. And the Supreme Court will likely rule soon on refusing service based on sexual orientation or gender identity.
But those are based on customers being so-called "protected classes" under federal anti-discrimination statutes. It's unclear whether someone who refuses to vaccinate themselves or their children would qualify as belonging to a protected class, but it's pretty unlikely. Small business owners may be able to require employees to be vaccinated, but requiring the same of customers may be a little more legally murky.
Public and Private Prohibitions
Public officials have been able to bar non-vaccinated people from public places. New York City recently declared a public health emergency in response a measles outbreak, ordered mandatory vaccinations for residents in four zip codes, and prohibited unvaccinated students from attending public schools or child-care centers. And New York's Rockland County recently banned unvaccinated minors from public gathering places, including shopping malls, civic centers, schools, restaurants, and even houses of worship.
And, it was St. Lucia's Coast Guard that quarantined the cruise ship. "Measles in a highly contagious disease. Anyone who is not adequately immunized against measles can contract the disease, if there has been close contact with a confirmed case," according to the island nation's chief medical officer, Dr. Merlene Fredericks-James. "It is therefore likely that other persons on the boat may have been exposed."
While many small businesses like groceries stores or coffee or clothing shops may not require customers to be in similarly "close contact" with each other, others, like restaurants, gyms, and perhaps book stores, may be putting their staff and other customers at risk. But can you really only serve vaccinated customers, legally? And how would such a ban work, practically?
Until some small business decides to take that plunge, we may not know. So, if you're considering refusing service to unvaccinated customers, talk to an experienced commercial attorney first.
Related Resources:
You Don't Have To Solve This on Your Own – Get a Lawyer's Help
Meeting with a lawyer can help you understand your options and how to best protect your rights. Visit our attorney directory to find a lawyer near you who can help.
Or contact an attorney near you:
Content For You