Can I Sue Protesters for Ruining My Business?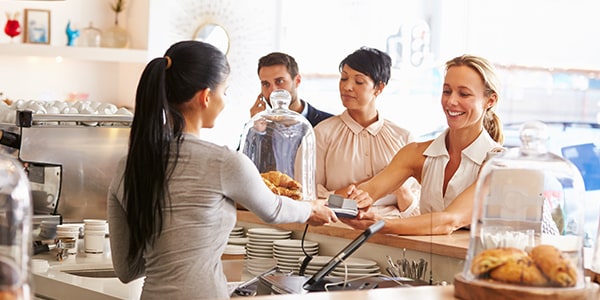 The First Amendment provides strong protections to protesters that express their views in public. However, when a protester's actions go beyond free expression in public, businesses can face unintended, and sometimes intended, casualties. And while there may be legal remedies, sometimes enforcing those remedies will be impossible.
For example, if a protester throws a brick through a shop's window, the individual protester can be held both criminally and civilly liable. The First Amendment does not protect against violent or destructive acts against other people's, or the public's, property. Businesses are often faced with the uncomfortable decision of pursuing an individual protester or the protest organizers for compensation, filing an insurance claim, or just eating the costs.
Individual Protester Liability
If an individual protester that causes damages or other harm can be identified, which is often a really big "if," then a business can pursue the individual in civil court. If the person is arrested and charged criminally, the business may be able to seek restitution from the criminal courts to be paid back for the damages and potentially even lost earnings.
If no criminal charges are brought, a protester can be sued individually. If the damages are physical, such as broken windows or other destroyed property, these matters are more clear cut. However, if an individual protester is standing on a public sidewalk outside your business, obstructing your business, harassing or yelling at potential customers (or just holding a sign), this may be a more challenging practice to stop that will likely require law enforcement or court intervention.
Another potential issue with pursuing protesters in civil court is an inability to pay damages. Securing a court judgment in and of itself may cost thousands of dollars in fees and costs, and then collecting the judgment may be impossible because the individual protester may be "judgment proof."
Protest Leader and Organizer Liability
The individuals who organize and lead protests can often be held liable for what happens at a protest. If leaders instruct protesters to act, or adequate security is not provided to keep the crowd peaceful, and those actions, or the protests, cause damages to public or private property, the leaders and organizers can face liability. A recent example includes the organizers of an International Women's Day protest this year.
Additional Concerns for Business Owners
Suing protesters or organizers for damages, or seeking restitution, may seem like a prudent action, however, there could very well be public backlash for doing so, not to mention exponential costs. While it may be within a business's legal right to seek legal redress, if the defendant was seen as engaging in legitimate free speech activities, pursuing legal action could lead to a negative public reaction to your business. Sometimes, insurance may be available to provide monetary relief to fix damages or pay for losses. However, whether you want to file a claim may require a careful cost-benefit analysis.
Clearly, these matters can be rather complicated, risky, and complex. As such, speaking with a qualified business attorney before taking action might save you from making a bad decision for your business.
Related Resources:
You Don't Have To Solve This on Your Own – Get a Lawyer's Help
Meeting with a lawyer can help you understand your options and how to best protect your rights. Visit our attorney directory to find a lawyer near you who can help.
Or contact an attorney near you: