Chicago Hotel Temp Workers Sue to Recover Back Pay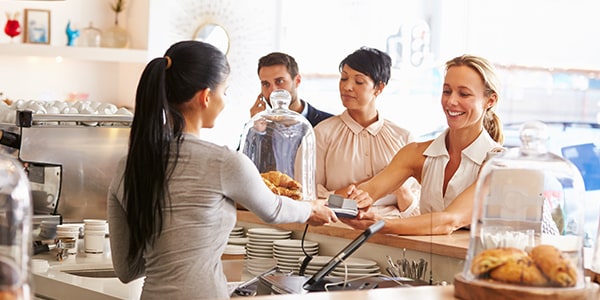 No one wants disgruntled employees, and certainly no one wants them to go on strike. If they do, and agencies help backfill with temporary workers, make sure those workers get paid immediately or you'll find yourself served with a lawsuit.
Scabs Scrub Hotels and Get Stiffed
Over a hundred United Temp workers stepped up to cover the mess, both figuratively and literally, left behind in the wake of the hotel worker strike in Chicago that has lasted over a month. Now their temp agency is apologetically shorting their paychecks for the work performed, apparently attempting to figure out as best they can how to pay everyone correctly. But the temp workers aren't waiting around, and filed a class action lawsuit to get their paychecks now.
Enlisting the Department of Labor to Recover Back Pay
Normally, when employees believe they have worked hours for which they haven't been paid, the Department of Labor's Wages and Hours Division (WHD) is contacted to investigate any violations of the Fair Labor Standards Act. (FLSA). They will listen to workers' issues, including all necessary details to file the complaint.
Note that once the WHD starts to help, the Department of Labor usually follows up to make sure no retaliatory action is taken against the claimant. Retaliatory action is never a good idea, as tempting as it is. WHD's services are offered free of charge to all workers, even undocumented ones. Once the discrepancy is resolved, WHD enters an order for any "back pay," which is the difference between what the employee was paid and the amount he or she should have been paid.
Penalties for Violating Wage Laws Can Include Prison Time
The Secretary of Labor has discretion to bring a lawsuit, not only for the back pay, but also for liquidated damages, in an amount equal to the back pay. Employees can file a private suit against the employer for back pay, liquidated damages, and attorney's fees, but only if back pay has not been received, and there is no suit brought by the Secretary of Labor. Employers who willfully violate wage laws can be fined up to $1,000 per willful violation, face criminal charges, and if the employer is a repeat offender, prison time is an option.
Failure to pay back wages is not a matter to be taken lightly. If you or your company has been accused of owing back pay, contact a labor attorney at once. A legal expert can look through contracts to help determine what is owed, what hasn't been paid, and how best to proceed to keep the Department of Labor from coming after you.
Related Resources:
You Don't Have To Solve This on Your Own – Get a Lawyer's Help
Meeting with a lawyer can help you understand your options and how to best protect your rights. Visit our attorney directory to find a lawyer near you who can help.
Or contact an attorney near you: