Debit Card 'Swipe Fee' Cap Struck Down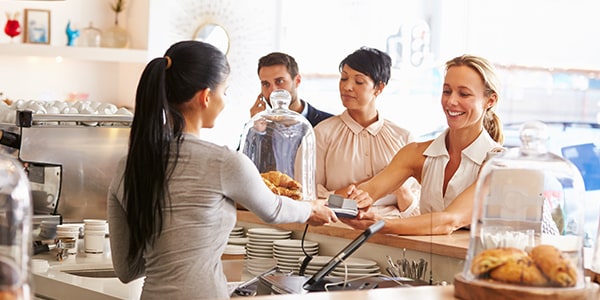 A federal judge has sided with retailers seeking a lower cap on debit card swipe fees charged by banks.
A victory for retail groups and a setback to banks, U.S. District Court Judge Richard Leon held last week that the U.S. Federal Reserve didn't have the authority to set the limit the way it did in 2011, and made the cap higher than Congress intended.
The swipe fee ruling may affect small businesses across the country.
Durbin's Amendment to Dodd-Frank
Leon's decision "is a victory for consumers and small business around the country and will lead to lower [swipe fee] rates for billions of debit card transactions each year," said Sen. Richard Durbin, D-Ill., who introduced the swipe fee provision to Dodd-Frank.
The case harkens us back to the 2010 Dodd-Frank law, which called for limits on the fees banks can charge retailers when their customers use debit cards.
The Durbin amendment called to cap swipe fees banks charge retailers at 12 cents per transaction, but the Fed later made a rule that would raise the cap to 21 cents. (Originally there was no cap, and the average charge was about 44 cents.)
Retailers v. Banks
In 2011, a coalition of retail groups sued the Fed over the 21-cent swipe fee cap, and argued that the Fed had buckled under pressure from bank lobbyists when it set the cap at nearly double the proposed level of 12 cents.
In his opinion, Judge Leon wrote that the Fed disregarded the statutory intent of Congress by "inappropriately inflating all debit card transaction fees by billions of dollars."
The supposed inflation occurred when the Fed considered bank costs that were not explicitly listed in Dodd-Frank (like network connectivity).
But the banks argued that swipe fees are necessary to cover the costs of fraud prevention, reports Forbes. They argued that they'd have to charge customers through other measures to recover the lost revenue.
What It Means for Businesses
The 21-cent cap likely will remain in place until the Fed rewrites its rules or appeals the decision, Reuters reports.
But in the near future, we very well may see a lowered swipe fee cap, which means your business may end up paying less than 21 cents per customer debit card transaction.
The judge has set Aug. 14 court hearing to decide what happens next.
Follow FindLaw for Consumers on Google+.
Related Resources:
You Don't Have To Solve This on Your Own – Get a Lawyer's Help
Meeting with a lawyer can help you understand your options and how to best protect your rights. Visit our attorney directory to find a lawyer near you who can help.
Or contact an attorney near you: