Disruption, Interrupted: CA Regulators Catch Up With Zenefits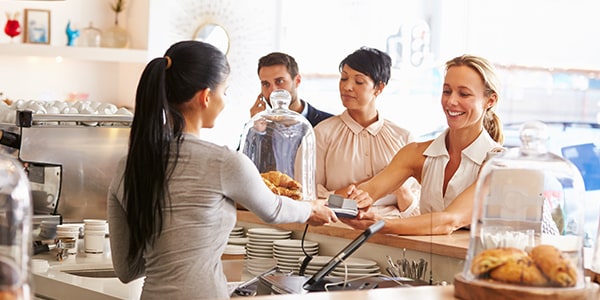 Zenefits, a Silicon Valley startup that was valued at $4.5 billion late last year, has been violating California regulations by using insurance agents who were not properly certified. This week, the state's Department of Insurance announced that it is investigating Zenefits, according to the Wall Street Journal.
This prompted the startup's founder and CEO, Parker Conrad, to quit. The new CEO, David Sacks, has changed the company motto and taken responsibility, admitting Zenefits' error. But the WSJ points out that this is just one of many seemingly successful startups that got big by ignoring industry regulations and asks if that's the true secret to Silicon Valley's successes.
The Zenefits Story
Zenefits makes cloud-based software for human resources management and sells insurance. The software service is free and Zenefits makes its money, like an insurance broker, by selling benefits plans like insurance.
Just last year the founder, Parker Conrad, seemed like yet another slovenly genius in his thirties, one who had solved human resources management. His HR software service was free, his company was making money, and investors and customers seemed pleased.
Now it looks like Zenefits' staff were not qualified to do their jobs. And a lot of companies must be questioning the coverage they bought through Zenefits.
Disruption, Interrupted
Meanwhile, other Silicon Valley startups that have ignored industry regulations, like Uber, are also paying the price. The ridesharing service this week agreed to settle a set of California class-action lawsuits about safety claims with $28.5 million and a promise to change its marketing language. But Uber still faces scrutiny internationally and is in a legal battle in France over whether its executives incited drivers to offer illegal taxi services.
Disruption is a favorite startup buzzword, made famous by Silicon Valley's brightest stars. But now it looks like companies are only able to make so much money by ignoring the rules first and dealing with consequences if caught.
This mentality explains why Zenefits' motto was "ready, aim, fire" until just this week. The new CEO, David Sacks, changed the motto to "operate with integrity." But it may be too late to convince anyone that this is even possible.
Telling Admission?
Sacks reportedly mailed company employees a memo this week explaining what went wrong. Zenefits had create a special software internally to allow California sales staff to complete education to qualify as licensed insurance sales people "in less than the legally required 52 total hours."
The admission by Sacks seems to be telling. It reveals what many fear is a truth that the genius youth who are making billions of dollars disrupting business as usual have yet to understand. There are no shortcuts to success ... not unless you're cheating.
Worred About Your Biz?
If you are concerned about you rinsurance coverage because you bought it from Zenefits or if you are ocncerned about whether you are operating within industry regulations, speak to a lawyer. Get guidance from counsel.
Follow FindLaw for Consumers on Google+.
Related Resources:
You Don't Have To Solve This on Your Own – Get a Lawyer's Help
Meeting with a lawyer can help you understand your options and how to best protect your rights. Visit our attorney directory to find a lawyer near you who can help.
Or contact an attorney near you: