Do Your Storefront's Steps Violate the ADA?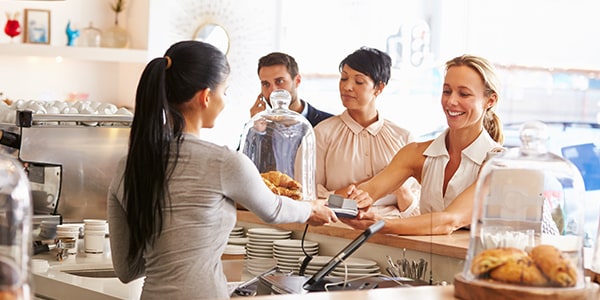 Businesses with storefront steps may be worried about ADA liability, but a recent federal court case suggests that steps aren't necessarily a problem.
The 10th U.S. Circuit Court of Appeals ruled last week that the popular teen clothing store Hollister, with its beach-property-style stepped entrances, did not violate the Americans with Disabilities Act (ADA). According to The Denver Post, the court ruled 2-1 that because Hollister provided alternative entrances for the disabled, its stores did not violate the ADA.
What should business owners do about steps in their storefront entrances?
ADA and Entrances
Business owners should want to have all manner of customers patronize their businesses, and the ADA is there to ensure that disabled persons have equal access to these businesses. However, just because a disabled person cannot use a porch-style entrance with steps does not always mean that store is in violation of the ADA.
The Department of Justice noted in its guidance on ADA standards that only 60 percent of public entrances to a business must be "accessible entrances." A prior 1991 standard would have required a business to focus on whether a majority of persons actually used accessible entrances, but the current standard is a requirement of a flat percentage of accessible entrances.
In the case of Hollister, which is owned by Abercrombie, the store had three alternative, accessible entrances in addition to its step-laden front entrance.
Still, a stepped entrance may become a further hassle if it is somehow "integral to the experience" of your store. The 10th Circuit, however, did not buy that walking up a few steps onto a fake porch was enough a part of the Hollister "shopping experience" to make it an ADA violation. On the other hand, things like the height of service counters can violate the ADA by denying wheelchair-bound patrons an accessible view.
Is Your Business Even Covered by the ADA?
Although you may think that your business is too small to be worried about ADA compliance, you're probably wrong. Almost all businesses that regularly serve the public and are not private clubs must comply with the ADA's requirements for accessibility.
However, federal regulators understand that in existing structures, it may be prohibitively expensive or burdensome on a small business to modify stairs or an entrance to comply with these rules. The ADA only asks that barriers to entrance (like steps) be removed if "readily achievable."
For more guidance, consult with an experienced business attorney to find out how your storefront can remain ADA compliant.
Follow FindLaw for Consumers on Google+.
Related Resources:
You Don't Have To Solve This on Your Own – Get a Lawyer's Help
Meeting with a lawyer can help you understand your options and how to best protect your rights. Visit our attorney directory to find a lawyer near you who can help.
Or contact an attorney near you: