How Not to Write a Cease and Desist Letter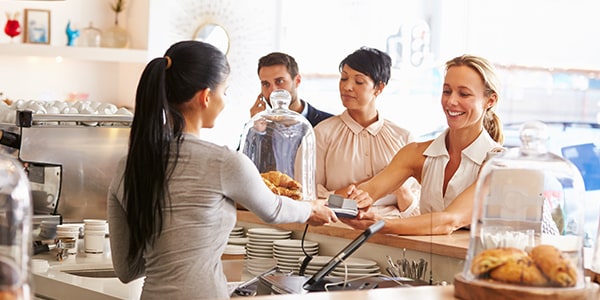 Small business owners are protective of their brand. And there is the natural tendency to lash out at anything -- fake online reviews, defamatory comments, or intellectual property theft -- that threatens the integrity of that brand. Heck, even Donald Trump (or more accurately, especially Donald Trump) goes after those he thinks might harm his image.
But sometimes those efforts can backfire, as The Donald himself demonstrated last week, via an ill-advised and subsequently eviscerated cease and desist letter. Let this letter be a lesson to entrepreneurs and small business owner about the limits of defending the brand.
The Art of the Cease and Desist
After Tony Schwartz, the co-author of Trump's "The Art of the Deal" aired concerns about a Trump presidency on Good Morning America, Trump's attorney dropped the metaphorical hammer, noting Schwartz's alleged agreement to promote the book and ensure its accuracy, calling him "disloyal," and claiming his "defamatory statements are the sour grapes of a man who always wanted to do more with Mr. Trump but was replaced with other writers."
The letter demanded Schwartz return all royalties to Trump along with "a written statement retracting your defamatory statement and ... written assurances that you will not generate or disseminate any misleading or inaccurate information or make any baseless accusations with respect to Mr. Trump or the Book at any point in the future."
Schwartz's own attorney immediately fired back, not-so-kindly dismantling the threats lobbed at her client (emphasis in original):
Your letter alludes vaguely to "defamatory statements," "outright lies" and "downright fabrications," but you do not identify a single statement by Mr. Schwartz that is factually false, let alone defamatory. Instead, it is self-evident that Mr. Trump is most concerned with Mr. Schwartz's well-founded expressions of his own opinion of Mr. Trump's character, as well as Mr. Schwartz's accurately taking credit for the writing of The Art of the Deal, which you pointedly do not contest.
Sad!
The first element to any good cease and desist letter is a basis in fact, which is why Schwartz's response notes the lack of any factually false statements. Next, you need the law on your side to know what makes a false statement, if there is one, defamatory. Finally, you need the good sense to know when to pick a fight, even if the facts and law are on your side. Not every cease and desist letter needs to be a declaration of war, and it's not a great look when yours gets publicly lambasted.
Needless to say, cease and desist letters are best left to the professionals, albeit ones a little more professional than Trump's attorney. You can find an experienced intellectual property attorney in your area who can not only help you craft the prefect cease and desist letter, but advise you on whether or not to send one in the first place.
Related Resources:
You Don't Have To Solve This on Your Own – Get a Lawyer's Help
Meeting with a lawyer can help you understand your options and how to best protect your rights. Visit our attorney directory to find a lawyer near you who can help.
Or contact an attorney near you: