How to Handle Offensive Personal Tweets by Employees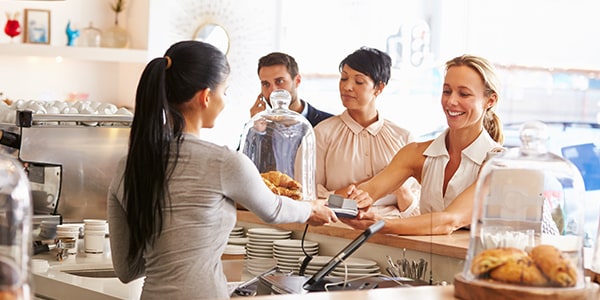 Regardless of your personal feelings about #hashtag activism and personal shaming on social media, the fact remains that an employee's personal tweets can have a negative impact on your business. Look no further than Regal Movies employee Hyley DiBona's racist tweets following the Charleston shooting, and the subsequent boycott of the theater chain until DiBona was fired.
Yes, they were just tweets, and yes it was her personal, in-no-way-related-to-work account. But her online comments undoubtedly had a negative effect on Regal, and the company fired her quickly and publicly.
Did they make the right decision? How should your small business respond if an employee publishes offensive personal tweets?
Act Like You've Been There Before
Hopefully you haven't encountered this situation before, but as they say, having a policy is the best policy. You should create a social media policy to guarantee that all employees know that their tweets, even on personal account and even if they have a disclaimer, can affect your business. Your employees should understand that if they tweet something that reflects poorly on your company they can be fired.
Make sure your social media policy is clearly written and that all of your employees are aware of the policy and understand it. (Just be careful not to make it too restrictive.) And make sure you follow the policy completely and consistently -- any employment policy is only as good as your commitment to it.
Protect Your #Brand
As Cynthia Than wrote in Inc., "Companies should consider every employee an ambassador of their brand and respect their audience enough to listen to and deliver what their customers want." So any response to an employee's offensive tweets has to take your business's image into account.
Regal fired DiBona that afternoon, saying, "Her comments are offensive and she has engaged in behavior that violates everything which Regal stands for." It called to mind Justine Sacco's immediate firing for a similarly offensive tweet.
You spent the hours crafting your company's image, so it'll be up to you make sure that your response to any employee's offensive behavior respects and protects that image. It can only take one careless tweet to undo years of hard work. If you'd like legal assistance with your company Twitter policy or response to employee tweets, you can consult an experienced employment law attorney.
Follow FindLaw for Consumers on Google+.
Related Resources:
You Don't Have To Solve This on Your Own – Get a Lawyer's Help
Meeting with a lawyer can help you understand your options and how to best protect your rights. Visit our attorney directory to find a lawyer near you who can help.
Or contact an attorney near you: