How Wiretapping Threatens Small Businesses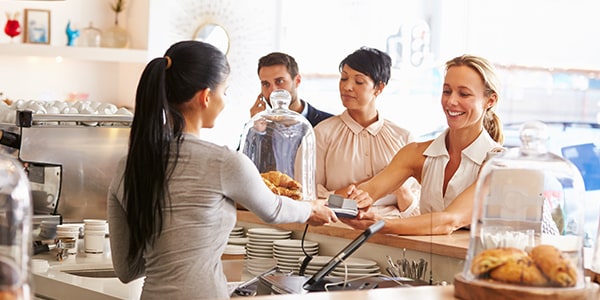 When it comes to information security, many small businesses think they have nothing to worry about, or may not think they have information worth stealing. Who would even bother to wiretap your small business anyway?
However, small to mid size businesses are among the most frequent targets for cyber attacks and corporate espionage. While your data may not be valuable to others, ransomeware attacks may force you to decide how valuable your data is to your own business. Client lists, sales data, and other intellectual property may have value to your competitors or wrongdoers that you just don't anticipate.
Wiretapping Your Bottom Line
One of the ways that hackers and saboteurs will infiltrate a small business is through wiretapping. Wiretapping is most commonly used by law enforcement to investigate crime. But, as businesses increasingly move operations online, or into the cloud, competitors and criminals have more opportunity to breach your security measures and steal your information.
Surprisingly though, many small business owners will not invest in security to protect against cyberattacks or corporate espionage until it's too late. Not having adequate cyber security is like leaving your business's front door unlocked after you leave for the night.
How to Prevent Wiretapping
Stopping wrongdoers from spying on your business and stealing information is no simple task. Even if your business's data systems do not connect to the internet, there could still potentially be backdoors for hackers to get in. Wiretapping, which typically refers to secretly intercepting a telephonic communication, is now frequently applied to intercepting any form of communication, including email, text messages, and even computer keystrokes.
Unfortunately, even adding the best security cannot guarantee cyber safety, but it can lessen the likelihood of an attack significantly. There are three primary factors to ensure your business is as safe as can be:
Use current, and updated, security programs
Conduct routine auditing and monitoring of your systems
Ensure employees comply with cyber security policies that are specially tailored to your systems, as security systems don't work if they're not being used properly
To make sure your business is safe, seeking outside technical help may be necessary, as well as discussing what information is most susceptible with your attorney.
Related Resources:
You Don't Have To Solve This on Your Own – Get a Lawyer's Help
Meeting with a lawyer can help you understand your options and how to best protect your rights. Visit our attorney directory to find a lawyer near you who can help.
Or contact an attorney near you: