Long-term Legal Issues for Pop-Up Shops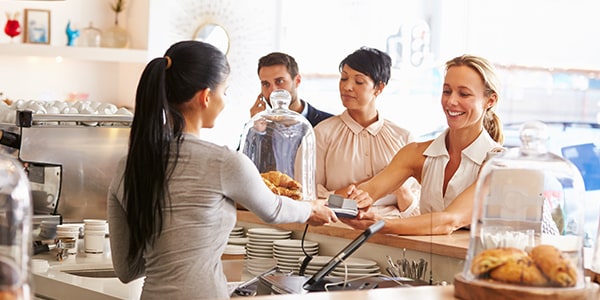 As pop-up shops continue to increase in popularity, the variety of pop-ups continues to increase. Apart from the practical considerations surrounding pop-up shops, there are numerous legal issues that owners need to consider.
While a pop-up shop owner's legal exposure will largely depend on the way the shop is set up, there are no shortage of common long-term legal issues pop-up shops of all sizes face. In addition to the common contract issues, pop-up shop owners can face unexpected liabilities, too.
Lease Terms and Vendor Contracts
The biggest long-term legal issues pop-up shops face are the common commercial lease terms that landlords will seek to impose. Because pop-up shops are meant to be temporary, a long-term lease can frequently be a deal-breaker, and a one year lease, which is short in the commercial world, can be an eternity for a pop-up shop.
Securing a short-term lease is frequently one of the most challenging aspect of setting up a pop-up shop. On top of renting space, securing vendor contracts might be more challenging as well due to the short-term nature of the agreements. Pop-up shop owners need to pay careful attention to any contract terms that deal with the duration of the contract.
Conversely, sometimes if a pop-up shop is very successful in a particular location, a short-term lease can result in a landlord being opportunistic. A landlord can raise the rent and force the shop to pay up or give up a successful location and potentially lose the goodwill generated at that location.
Long-term Liabilities
Business liability will always depend largely upon the type of business being run. Even if you only open for two weeks or two hours, you could face numerous types of liability, even a year or two later. Most pop-ups will be subject to premises liability claims if an injury occurs while someone is shopping in the pop-up location. If there is a slip/trip and fall, or some other injury that can be attributed to negligence on the store's part, then there is potential exposure there.
Additionally, if you are selling a product that you manufacture, create, alter, or just simply sell, you may also face a product liability claim if the product causes someone injury. These claims can be brought a few years after the pop-up shop stopped operating depending on the statute of limitations in the state of the injury.
If employees were working at the pop-up shop, as opposed to the owners operating the shop themselves, then there could be employment liability as well. Failing to pay employees properly, or follow other employment laws, such as not complying with overtime rules, could result in liability months after the shop closes.
Related Resources:
You Don't Have To Solve This on Your Own – Get a Lawyer's Help
Meeting with a lawyer can help you understand your options and how to best protect your rights. Visit our attorney directory to find a lawyer near you who can help.
Or contact an attorney near you:
Content For You