NLRB Won't Fight 'Poster Rule' Decisions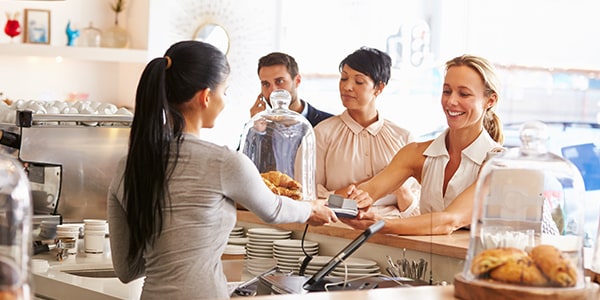 The National Labor Relations Board has opted not to challenge two federal court decisions that invalidated the NLRB's so-called "poster rule."
The NLRB's Notice Posting Rule sought to require businesses to post notifications reminding workers about their right to unionize. But business groups fought the rule in federal court.
Here's a breakdown of what happened and what this means for employers:
Federal Cases Invalidate Notice Rule
In National Association of Manufacturers v. NLRB, a three-member panel of the U.S. Court of Appeals for the D.C. Circuit held that the Notice Posting Rule unfairly treated non-coercive employer speech as an unfair labor practice or evidence of an unfair labor practice. As a result, the court held that the rule interfered with employers' free speech rights in violation of federal labor laws.
The 4th U.S. Circuit Court of Appeals came to the same conclusion, but had a different rationale. In Chamber of Commerce v. NLRB, the court ruled that the NLRB did not have the authority to enact the notice rule in the first place.
Writing for the majority, Judge Duncan reasoned that the NLRA only empowers the NLRB to address unfair labor practice charges and conduct representation elections. Because the poster rule doesn't fit within either of those roles, the court determined the NLRB exceeded its authority when it enacted the poster rule.
The latest development is that the NLRB issued a statement that it will not seek U.S. Supreme Court review of the decisions.
Bottom Line for Employers
After decisions were made in the federal cases, employers' obligations regarding the poster rule were kind of in limbo. Now that the NLRB is not pursuing an appeal, the waiting game is over. This latest development means that employers can't be forced to display posters of the NLRB's Notice of Employee Rights in a visible spot at the workplace.
Employees still have a legal right to form or join a union, bargain collectively, discuss working conditions with each other. But employers don't have to visibly display a poster reminding them of those rights.
Nevertheless, the poster remains available on the NLRB website and employers may display and disseminate it voluntarily.
Follow FindLaw for Consumers on Google+.
Related Resources:
You Don't Have To Solve This on Your Own – Get a Lawyer's Help
Meeting with a lawyer can help you understand your options and how to best protect your rights. Visit our attorney directory to find a lawyer near you who can help.
Or contact an attorney near you: