Office Breastfeeding Policy: How to Accommodate Nursing Mothers in the Workplace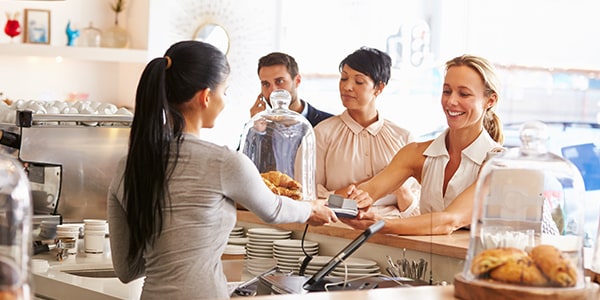 When it comes to accommodating breastfeeding employees, businesses small and large can benefit from having a written policy. Under federal law, employers with 50 or more employees are required to accommodate employees that need to breastfeed during the 12 month period after giving birth, so long as the accommodation does not create an undue hardship on the employer. Furthermore, if your state's laws provide more protection for nursing mothers, or apply to smaller employers, then state law will apply over the federal laws.
However, due to the minimal needs of breastfeeding mothers, as well as the minimal requirements under federal law, creating a policy that not only complies with the law, but also makes your employees happy, is actually rather simple. Generally, an office breastfeeding policy needs to include the following basics:
A private pumping/milk expression area
Break time
A sink, with soap and water
Refrigeration
A Private Space
One of the main requirements under the law is that a breastfeeding employee be provided with a private space, which is not a bathroom, for them to pump, or express, milk, for up to one year after giving birth. The private space should be away from loud, or busy, areas, if possible, and should be lockable, or otherwise identifiable when in use, to prevent accidental walk-ins. Also, it should have a chair and table, and should not be someplace demeaning like a closet, boiler-room, or other utility area.
If an employee already has a private office, that employee may be able to just use their own office. However, providing an additional private space is good form, and should be included in any written policy.
Break Time
In addition to the private space, employers are required to provide break time for employees to express milk. Fortunately for employers, this break time can be unpaid. To track the break time, employers may want to require the use of a locked private room where the employee is required to get the key from an office manager who can track the break time based on when the key is provided and returned. Alternatively, a signup sheet can be used, or more technologically advanced methods can be used as well.
Sink and Refrigeration
Nursing employees also need access to a sink where they can wash their breast pumps, or other related items, as well as access to a refrigerator to store their milk. While the former is easily satisfied by providing access to a break room, kitchen, or even bathroom sink, there should be a clear policy about being allowed to store milk in the fridge, as well as how to do so. While a simple brown bag with a name on it could be sufficient, some employers may wish to provide, or allow, a locking case inside the fridge, for security.
Related Resources:
You Don't Have To Solve This on Your Own – Get a Lawyer's Help
Meeting with a lawyer can help you understand your options and how to best protect your rights. Visit our attorney directory to find a lawyer near you who can help.
Or contact an attorney near you: