Preventing Defection: Confidentiality and the Non-Compete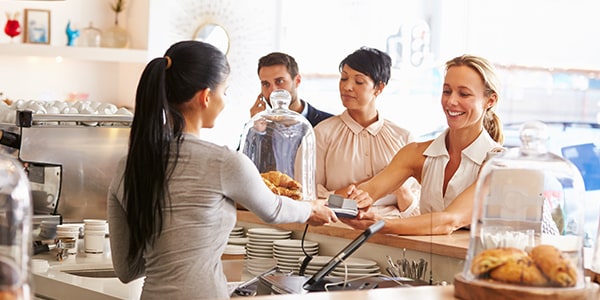 The economy has left many small businesses in the dust when it comes to unfair trade practices. Bigger and more powerful businesses have started scalping the talent from smaller businesses. The scary part? Sometimes there is nothing that small business owners can do about it.
CNN reports how one small business owner almost lost it all because her employees were stolen away from her by a larger rival. Ms. Debra Killian details how she lost 10 of her employees to her rival. Not only did her rival allegedly steal her employees, but it also allegedly stole her pending loans which were worth close to a $1 million dollars, her client lists, and her confidential files.
The worst part was that after fighting a lengthy legal battle that lasted four years, she ended up with a losing verdict on all counts.
She told CNN: "It was a complete shock. We lost everything that took 10 years to build in one month, because one company stole it. How is that not illegal?"
How do you make sure that this does not happen to your small business? Get your paperwork in order. For example, make sure you have your employees sign off on well crafted confidentiality agreements and, to the extent that your state allows, non-competition agreements.
Confidentiality Agreements
A confidentiality agreement is a contract (or part of a larger one) in which the employee promises not to share information about how your small business is run, secret processes, plans, formulas, data, or machinery. This type of agreement lasts even after the employee has left your company.
If well crafted, it can be a good way to protect your small business.
Non-Competition Agreements
While you must be careful not to go too far, non-competition agreement can bar an employee from becoming employed by a rival company or a company that conducts the same type of business for a certain period of time. Non-competes can also bar an employee from setting up a company that can possibly compete with your small business or steal away your clients.
Non-competes must be limited as to geographical scope and time. You also need to be aware of how your state treats non-competition agreements. Some states, such as California largely do not enforce them.
Why are these agreements so important to small businesses? Because even a happy small business can quickly come under risk when employees become rivals, particularly in tough times when large competitors may try to lure your talent away. One of the major reasons Debra Killian lost her case was because she did not require her employees to sign either a confidentiality agreement or a non-compete.
To the extent allowed in your state, it's a good idea to protect yourself and your business by making sure you don't make the same mistake. It could cost you.
Related Resources:
You Don't Have To Solve This on Your Own – Get a Lawyer's Help
Meeting with a lawyer can help you understand your options and how to best protect your rights. Visit our attorney directory to find a lawyer near you who can help.
Or contact an attorney near you: