Report: Walmart Punishes Workers for Taking Sick Days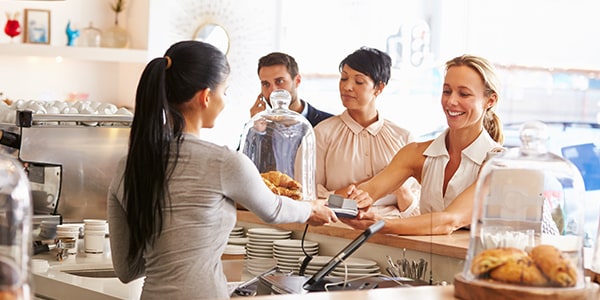 Points are a great way to keep score in an athletic contest. Law enforcement also likes to use them to track traffic offenses on your driver's license. But issuing points for work absences, especially those due to illness or medical emergency? Not so great, and possibly illegal.
Walmart has an extensive and infamous point system tied to employee attendance, and a new report from a workers' advocacy group says the company is unlawfully using the system to punish workers for medical absences.
Point Taken
Walmart's point system applies to all employee discipline, so workers may accrue points for a variety of infractions, ranging from talking back to a supervisor to working too slowly. Points are also assigned for missing work, as A Better Balance's report details:
One unauthorized absence is one point. According to Walmart, an absence means working less than half of your scheduled shift ... Showing up more than 10 minutes late leads to half of a point. One no-call/no-show (meaning that the employee did not call in to report the absences at least an hour in advance) is four whole points.
And those points carry serious consequences. Workers employed at Walmart for less than six months are terminated if they accrue four points, and longer term employees are terminated if they accrue nine points in any six-month period. Workers can also be subjected to disciplinary "coaching" for accruing points.
Point Policy
While Walmart's official policy does provide for excused absences due to a "reasonable accommodation," workers can still receive points from managers, and many of those current and former employees interviewed for the report indicated that there was no such thing as an excused absence; not for medical emergencies or taking time to care for themselves, their children, their spouses or their parents, time that should be covered by the Family and Medical Leave Act; and not even for disability-related absences that should be allowed by the Americans with Disabilities Act. And some of Walmart's disciplinary actions may run afoul of state and local sick time and family leave laws.
And beyond the legal ramifications, Walmart will have to deal with another PR headache. Take one story from a former worker highlighted in the report:
"I got into a car wreck on my way to work and was sent by ambulance to the hospital. I had two fractured ribs and a concussion. I reached a manager from the hospital, who said it would be ok, and I came into work the next day with wrapped ribs and a concussion. The front manager then said that they wouldn't accept the doctor's note from the hospital, and they fired me for missing that day."
Firing employees for medical emergencies isn't just a bad look; it could be against the law. Consult an experienced employment attorney to make sure your attendance policies are legal.
Related Resources:
You Don't Have To Solve This on Your Own – Get a Lawyer's Help
Meeting with a lawyer can help you understand your options and how to best protect your rights. Visit our attorney directory to find a lawyer near you who can help.
Or contact an attorney near you:
Content For You