Ruby Tuesday Workers Sue Food Chain in Wage Class Action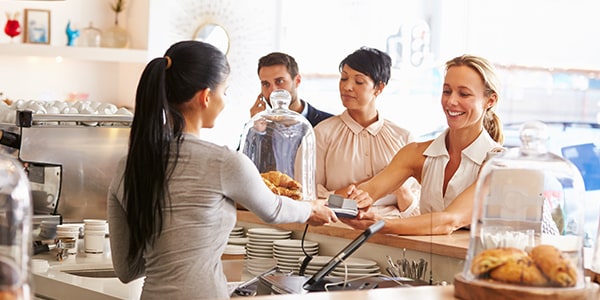 Ruby Tuesday workers sued the restaurant chain in a class action lawsuit over wages. The plaintiff class covers all Ruby Tuesday servers and bartenders who worked in all of the chain's restaurants for the last three years, according to Grub Street.
The workers say that they were forced to spend more than 20 percent of their time on side work while being paid on a tip-wage basis, which violates the law, and also were encouraged by the corporation not to report their side-work hours. To understand the workers' claims, you need to know something about serving drinkers and diners in the US. So let's start with the basics.
Server Wage Basics
If you don't know how waiters and waitresses work from personal experience, you really should become aware as a consumer and diner. What it comes down to is this -- many waiters live off of tips and are paid a sub-minimum wage of about two dollars an hour (yes, you read correctly). Only eight states bar the sub-minimum wage.
Tips are meant to make the difference between the sub-minimum and true minimum wage -- which ranges from about 7 to 15 dollars an hour across the country. But that means a server's day cannot be spent on side-work. Only 20 percent of a day, or about one-fifth, can be spent on side work -- like cutting lemons, stocking napkins, filling salt and pepper shakers, etc. -- to ensure that waiters can earn the money that brings their wage up from practically non-existent to barely livable.
States that allow the sub-minimum wage arrangement (42 out of 50 nationwide), limit side work to ensure that servers can make the minimum wage on any given day. The lawsuit against Ruby Tuesday argues that the corporation expects workers to do more side work and to just "deal with it," writes Grub Street.
Ruby Tuesday Responds
The restaurant chain responded to the lawsuit in a statement, denying all accusations. Strangely, the company said it was looking forward to having its day in court and to vigorously defending itself, which hardly seems a conciliatory approach to all the people who keep its restaurants going. If Ruby Tuesday is found guilty in this recently-filed lawsuit, it will reportedly owe workers in 658 locations back pay of as much as $10 per hour.
According to Grub Street, the last restaurant chain to face such a suit was Applebee's, which fought more than 5,500 workers very hard. In 2012, the case went all the way to the Supreme Court but the nation's highest court refused to consider the restaurant's appeal.
Talk to a Lawyer
If you are a business owner concerned about a worker wage suit, talk to a lawyer about what you can do. An attorney can help you consider all aspects of your business operations and assist you in implementing new systems that could prevent a lawsuit down the line.
Follow FindLaw for Consumers on Google+.
Related Resources:
You Don't Have To Solve This on Your Own – Get a Lawyer's Help
Meeting with a lawyer can help you understand your options and how to best protect your rights. Visit our attorney directory to find a lawyer near you who can help.
Or contact an attorney near you:
Content For You