Top 5 Tips for Small Biz Before, During, and After Divorce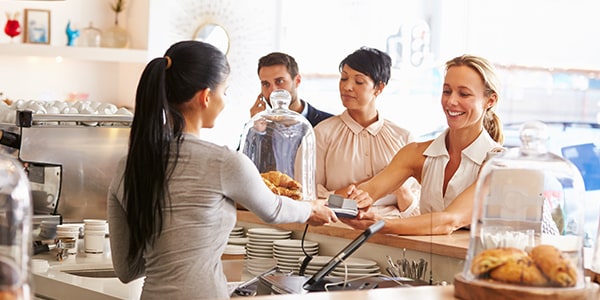 Amazon founder Jeff Bezos and longtime wife MacKenzie just announced they are divorcing. MacKenzie actually did the accounting for the fledgling online bookstore back in its first year in 1994. And while the split shouldn't affect Amazon's day-to-day operations, Bezos's bank account could definitely take a hit.
Amazon is now a trillion-dollar company and Bezos' net worth is estimated around $150 billion, so a few hundred million shouldn't hurt too bad. But what about smaller businesses and their owners, who might not separate business and personal assets so easily? Here are some legal tips on making sure your small business doesn't break down just because your marriage is breaking up.
Bezos started Amazon in his Seattle garage, and, as we noted, MacKenzie was involved from day one. That's the same for many entrepreneurs and small business owners, who need their spouse's emotional, financial, and (sometimes) employment help getting their startups going. Make sure you start your family business off on the right foot.
Seems like a weird question, right? But state laws concerning marital property can vary, and, if it comes to a divorce, it could mean the difference between keeping your whole small business or losing half. (By the way, Washington is a community property state, meaning MacKenzie could be entitled to half of Jeff's $130 billion stake in Amazon.)
It's not just the small business itself that you need to worry about during a divorce. Keeping all the businesses assets (and debts) separate from your individual property is key to keeping a small biz up and running, even if your marriage is crashing and burning.
Prenups, postnups, and other marital property agreements can carve the small business out of potential divorce proceedings. And forming your business as corporation or LLC -- especially before a marriage -- means that a separate legal entity can own company assets. It also does help to be on friendly (or as friendly as possible) terms with your soon-to-be ex.
What if your small biz was formed as a partnership with your spouse, and you're not spouses anymore? Mutual respect, business and emotional counseling, and some clear partnership agreements can actually make a post-divorce business partnership work.
If you're wondering how your small biz will stay open during a divorce, talk to an experienced commercial attorney today.
Related Resources:
You Don't Have To Solve This on Your Own – Get a Lawyer's Help
Meeting with a lawyer can help you understand your options and how to best protect your rights. Visit our attorney directory to find a lawyer near you who can help.
Or contact an attorney near you: