Uber Discriminates Against Wheelchair Users, ADA Lawsuit Claims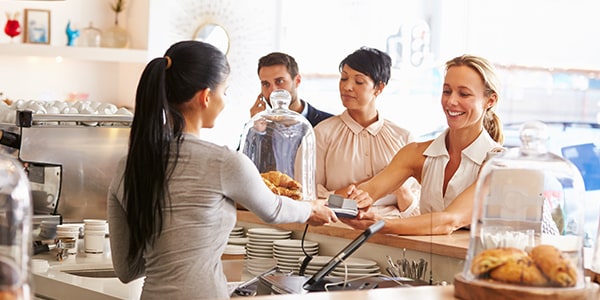 The ride-hailing service that disrupted the taxi industry is now facing the cost of doing business that the taxi industry dealt with before it. Accessibility for disabled individuals is a requirement under federal and state law across the country. A new lawsuit filed against Uber in the Federal Court in Washington D.C. alleges violations of the Americans with Disabilities Act, as well as the District's own Human Rights Act.
While Uber does have an option for wheelchair users, the lawsuit asserts that the company's vehicle selection criterion systematically discriminates against wheelchair users. The lawsuit claims that there is not a single vehicle in the 30,000-car fleet in the D.C. area that can accommodate an individual in a motorized chair who cannot transfer out of the chair into the vehicle. This is due to the strict requirement that all Uber vehicles have at least four seats. Uber's service that does support wheelchair users, WAV, is alleged to be both a separate and unequal accommodation that does not provide adequate support.
ADA Requirements
Under the ADA, since 1991, new businesses are required to be accessible. While there may be some exceptions, for the most part, newly constructed businesses, and particularly those open to the public, need to be able to accommodate individuals with disabilities. When it comes to publicly available services, and even products, these too need to be accessible. Automakers must make cars that can be modified for wheelchair access. Television providers need to provide closed captioning. Taxi companies must provide a certain number of accessible vehicles in its fleet.
When a company fails to provide access, when doing so is feasible, both logistically and economically, it can face lawsuits under the ADA to remedy the failure. The ADA was specifically passed without providing any public funding for enforcement, shifting the financial burden of enforcement entirely to the violators. This means that individual victims, and organizations, must bear the upfront cost of enforcement, and violators must pay back the enforcers when violations are called out. Despite receiving a negative reputation in the media, individual ADA access claimants are doing a public service by enforcing the law as the lawmakers intended it to be enforced.
Compliance Incentives
Fortunately for businesses, there are incentives that make ADA compliance even more attractive. In addition to being free from the concern that your business will be sued for not being accessible, you may find a whole new market share of customers or clients by becoming accessible.
Additionally, there are annual tax incentives for compliance. Businesses may qualify for tax credits and deductions for renovations done to improve accessibility. This can include renovating an entry way or bathroom, replacing furniture, flooring and fixtures, restriping a parking lot, and more. Businesses can effectively come into compliance for free if renovations are done over time maximizing the tax advantages. Failing to come into compliance risks costly lawsuits that could force your business to renovate in a shorter period of time, making it more difficult to take advantage of the tax incentives.
Related Resources:
You Don't Have To Solve This on Your Own – Get a Lawyer's Help
Meeting with a lawyer can help you understand your options and how to best protect your rights. Visit our attorney directory to find a lawyer near you who can help.
Or contact an attorney near you: