Watch Out for Teen Worker Laws this Fall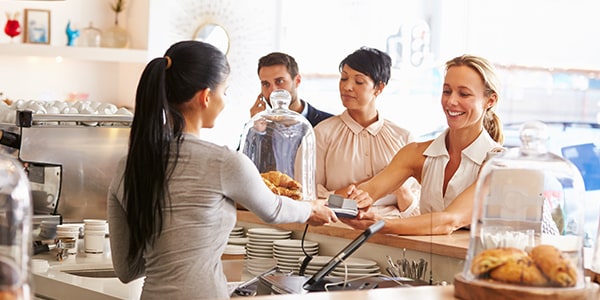 School is back on, which means your teen workers may soon be hitting the books again. Small businesses that employ teenagers should heed teen worker laws and understand some basic teen hiring regulations.
After all, you don't want to accidentally run afoul of federal and state labor laws.
Businesses should be aware that teen employment laws vary depending on the age of the children and the time of the year.
Child labor is regulated on both the federal level and the state level. On the federal level, teen worker laws are set forth by the Fair Labor Standards Act (FLSA). If there is a conflict of laws between your state's labor laws and the FLSA, the stricter law will apply, so check your state's labor laws.
The FLSA divides up labor regulations for teens and children by age:
Teens over the age of 18: These teens are legally adults so they can work however much they want. Regulations that apply to adults will apply to older teens.
Teens between the ages of 16 and 17: There are no federal regulations that prohibit these teens from working a certain number of hours a day. However, they are prohibited from working certain "hazardous" jobs, as defined by the FLSA.
Teens between the ages of 14 and 15: During the school year, teens between the ages of 14-15 can only work between the hours of 7 a.m. to 7 p.m. Minors can work until 9 p.m. through Labor Day. These teens can only work a maximum of 3 hours per day, 18 hours per week. On non-school days teens can work 8 hours a day. These restrictions may not apply if the teen is working in a family business owned solely by their parents.
Teens under the age of 13: The minimum age of employment under the FLSA is 14, so businesses usually should not employ minors under the age of 13. There are some exemptions, however, that let teens under the age of 13 work. For example, the FLSA does not apply to actors in movies, or in newspaper delivery jobs.
What's the main takeaway? Teen worker laws are different from summer to fall, especially for those minors between the ages of 14 and 15. Don't accidentally violate teen hiring regulations and make sure you adjust your teen worker's schedules to comply with federal and state law.
Related Resources:
You Don't Have To Solve This on Your Own – Get a Lawyer's Help
Meeting with a lawyer can help you understand your options and how to best protect your rights. Visit our attorney directory to find a lawyer near you who can help.
Or contact an attorney near you: