What Employers Need to Know About Genetic Information Discrimination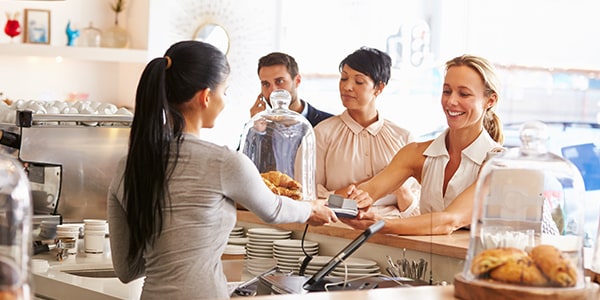 Most employers know about the various protected classes such as race, national origin, religion, gender, disability, medical condition, and sexual orientation. However, many employers are unaware of the fact that a person's genetic information is also protected.
Under the Genetic Information Nondiscrimination Act (GINA), employers are limited in what genetic information they can collect, and are prohibited from using that information in hiring, firing, or other employment decisions. Generally, genetic information includes things like DNA and other medical tests, and even medical histories for individuals and their family members.
What Is Genetic Information?
The EEOC defines genetic information as follows:
Genetic information includes information about an individual's genetic tests and the genetic tests of an individual's family members, as well as information about the manifestation of a disease or disorder in an individual's family members (i.e. family medical history).
The prohibition against using this information when making employment decisions is designed to protect employees with negative medical history, or "undesirable" genes, from facing discrimination for a characteristic outside their control. As such, the EEOC explains that genetic information, similar to a person's race, is "not relevant to an individual's current ability to work."
What Conduct Is Prohibited?
In addition to discrimination in employment decisions based upon genetic information, harassment is also prohibited. As a recently filed case shows, co-worker harassment regarding a person's genetic information, such as their ancestry, can lead to the creation of a hostile work environment. Essentially, an employer cannot allow personal bias or animus about a person's genetic information to influence how the employee gets treated.
Also GINA bars employers from intentionally collecting genetic information. Fortunately, employers won't be subject to liability for accidental or intentional disclosures by a particular employee. However, once an employer has knowledge, taking action against the employee in the future can be tricky.
Lastly, if an employer has genetic information for employees or applicants, that information must be regarded as confidential.
Liability Around Every Corner
Not only does GINA, like Title VII, allow private individuals, and the EEOC, to pursue legal action against employers that intentionally discriminate based on genetic information, once a person files a complaint, they will be protected from retaliation as well. Furthermore, GINA provides penalties for failing to comply with the requirements for collecting and safeguarding confidential genetic information.
If your business has received an EEOC notice regarding a complaint of genetic information discrimination, don't go it alone. Seek out an experienced employment defense lawyer prior to responding as EEOC communications can get used in a lawsuit.
Related Resources:
You Don't Have To Solve This on Your Own – Get a Lawyer's Help
Meeting with a lawyer can help you understand your options and how to best protect your rights. Visit our attorney directory to find a lawyer near you who can help.
Or contact an attorney near you: