What Small Business Owners Should Know About Embezzlement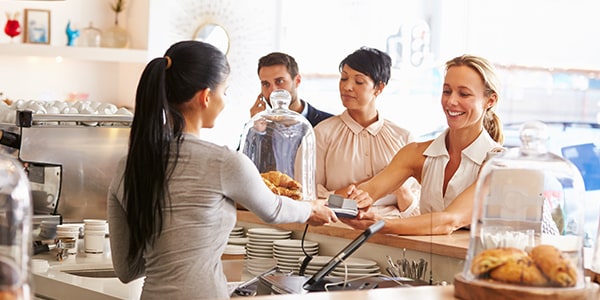 Embezzlement happens when an employee, or someone with authorization to possess something of value, misappropriates (aka steals) that something for themselves. Most commonly, embezzlement occurs in an employment setting where an employee has access to cash, or other resources or valuable items, and sees that there is a way to steal without getting caught. It can be something as small as not punching out during a lunch break to large thefts of thousands of dollars or more. Embezzlement is pretty much the epitome of a crime of opportunity. Employers are encouraged to head the warning signs.
What surprises many small business owners though is that embezzlement is more common at small businesses than large ones. This is largely due to the lack of oversight that is commonly found in smaller businesses leading to more opportunity for employees to steal unnoticed. While an employee may have the legal right to access the resources or cash, when they misappropriate it for personal use or benefit, it becomes theft.
Below, you'll find three tips that small business owners need to know about embezzlement.
If You Accept Cash, Expect Employees to Embezzle
If there are cash transactions taking place, having systems in place to track every transaction is critical. If you can't track each transaction, it may be impossible to prove the embezzlement occurred. For retail and services businesses, this is where a good POS (point of sale) system can really help. Making sure that the cash drawer cannot be opened unless a transaction is taking place can also help (which means that those really cool, big, gaudy old-style cash registers should be retired from use). Also, requiring employees to give all customers a receipt can ensure that every transaction is logged.
Any Employee, Even Management, Can Embezzle
While business owners will generally be quick to blame the employees at the lowest levels, management level employees have the most access to cash and resources, and thus the most opportunity. Additionally, management level employees may be able to alter numbers and make everything appear normal (sometimes low-level employees can do this too). In order to protect against this, it is important to have independent financial audits, or at least make sure that management level employees are overseeing each other.
Audit, Audit, and Audit Again
It can be extraordinarily difficult to detect embezzlement. Because employees may be able to cover their tracks, it is important to not only have monitoring capabilities over all financial transactions -- numbers need to be crunched regularly and irregularly. You can have regularly scheduled audits, as well as unannounced, or even secret, audits conducted shortly before or after the scheduled ones.
Related Resources:
You Don't Have To Solve This on Your Own – Get a Lawyer's Help
Meeting with a lawyer can help you understand your options and how to best protect your rights. Visit our attorney directory to find a lawyer near you who can help.
Or contact an attorney near you:
Content For You