Can Jerry Sandusky Appeal Because of Joe Amendola's Antics?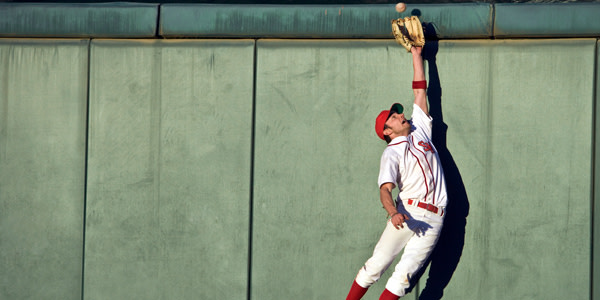 On Friday night, Jerry Sandusky was convicted of 45 of 48 charges relating to sexual abuse of minors and likely faces the rest of his life in jail. But despite the overwhelming evidence against him, there is already talk of Jerry Sandusky appealing the result.
The primary grounds for appeal appear to stem from Sandusky's lawyer, Joe Amendola, and his strange interviews and dealings with the media since he began representing Sandusky. But is a kooky lawyer enough to overturn the result?
To call Joe Amendola unorthodox would be an understatement. From the very beginning, there were strange tactical maneuvers made by Amendola such as allowing Sandusky to be interviewed by NBC's Bob Costas. In the interview, Sandusky may have convicted himself in the court of public opinion with long-winded and confusing answers to seemingly simple questions like whether he was sexually attracted to young boys.
In addition, Amendola's own comments to the media have been strange. During a CNN interview, Amendola appeared jovial and jokingly asked whether he was being interviewed by "somebody cute," reports The Morning Call. This was minutes after Sandusky was convicted.
On another occasion, Amendola compared the trial to the soap opera "All My Children." He couldn't have picked a more appropriate soap title? And as the jury deliberated, Amendola said he would "probably die of a heart attack" if his client was acquitted of all charges. Luckily for Amendola, that wasn't the case.
But just because Joe Amendola is unorthodox, his style in and of itself would probably not be enough to overturn the Jerry Sandusky conviction on appeal.
Generally, someone convicted of a crime can appeal on the ground of having had ineffective counsel. In these cases, the lawyer must have been so bad that the defendant essentially did not have a fair trial — either because of errors or other prejudice.
However, the bad lawyering must be very serious to be grounds for inadequate representation. One legal analyst told The Morning Call: "The Constitution doesn't guarantee a defendant an 'A' defense; it only guarantees they don't get an 'F' defense. ... In this case, as long as Joe Amendola did better than a 'D-,' I doubt an appeal for ineffective assistance of counsel would gain much traction."
Joe Amendola's questionable defense of Jerry Sandusky may set up an appeal on grounds of inadequate representation. However, that appeal is unlikely to be successful given the mountain of evidence against Sandusky.
Related Resources:
You Don't Have To Solve This on Your Own – Get a Lawyer's Help
Meeting with a lawyer can help you understand your options and how to best protect your rights. Visit our attorney directory to find a lawyer near you who can help.
Or contact an attorney near you: