Ray Rice, NFL Agree to Arbitration: 5 Things You Should Know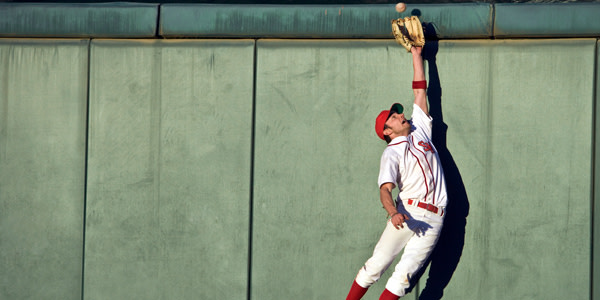 In a first for the NFL, the league has agreed to allow a neutral arbitrator to rule on Ray Rice's appeal of his indefinite suspension.
NFL Players Association executive director DeMaurice Smith said in an email that both the league and the players association had submitted candidates for a neutral arbitrator, ESPN reports. Rice was suspended from the league indefinitely after video footage surfaced of the former Baltimore Ravens running back punching his wife in an Atlantic City casino.
What does the arbitration process typically involve? Here are five things to know about arbitration:
What is arbitration? Arbitration is an alternative form of dispute resolution in which the parties agree to be bound by the ruling of an impartial intermediary. It is similar to a court proceeding in that both sides present arguments and evidence to a neutral arbitrator who issues a final decision.
How is arbitration different from mediation? Mediation is a different form of alternative dispute resolution in which parties' negotiations are facilitated by a third party. Unlike arbitration, there is no decision made by a third-party mediator, but rather the two sides are encouraged to come to an agreed resolution.
Why use arbitration? Arbitration is often preferred because it is typically less expensive than protracted civil litigation and allows disputes to be resolved more quickly.
What are the rules for arbitration? Unlike the standard litigation, the rules for an arbitration proceeding may be established by the parties by contractual agreement or by agreeing to use the rules of the third-party service chosen to handle the arbitration. Generally, however, the rules regarding the introduction of evidence are more relaxed in arbitration. In addition, parties can agree to keep the records of arbitration proceedings confidential.
Can arbitration rulings be appealed? Though it is possible under certain circumstances, it's typically very difficult to appeal an arbitration ruling, even when the arbitrator may have made obvious mistakes.
In his e-mail, Smith said that the NFL players' union will "confer with the league shortly regarding the final choice of the arbitrator." We'll keep you posted.
Follow FindLaw for Consumers on Facebook and Twitter (@FindLawConsumer).
Related Resources:
You Don't Have To Solve This on Your Own – Get a Lawyer's Help
Meeting with a lawyer can help you understand your options and how to best protect your rights. Visit our attorney directory to find a lawyer near you who can help.
Or contact an attorney near you: