Voting in Idaho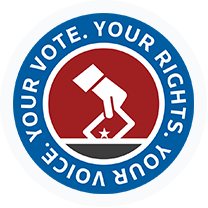 Idaho Voting Guide
Find answers to your questions about voting in Idaho with FindLaw's Idaho Voter Guide. On this page you will find information about voter eligibility, voter registration for first-time voters, military members, homeless people, and others, voter registration deadlines, getting an absentee ballot, and special accommodations for Idaho voters with disabilities.
Am I eligible to vote in Idaho?
To be eligible to vote in Idaho, you must be a U.S. citizen, at least 18 years of age, a resident of Idaho and the county you plan to vote in for at least 30 days prior to the election, and registered to vote.
You cannot register and vote if you have been convicted of a felony crime until your civil rights have been restored. Your rights are automatically restored upon completion of your sentence, including completion of probation and parole.
How to Register in Idaho
There are several ways to register to vote in Idaho. This includes registering:
In Person
Register by delivering the voter registration form in-person to your county clerk's office.
Idaho Voting Resources
Your vote counts. Take the time to learn how and when to vote.

Protect Your Voting Rights
Contact a qualified attorney if you suspect your rights have been violated.