Roundup: Best Family Law Tips From 2018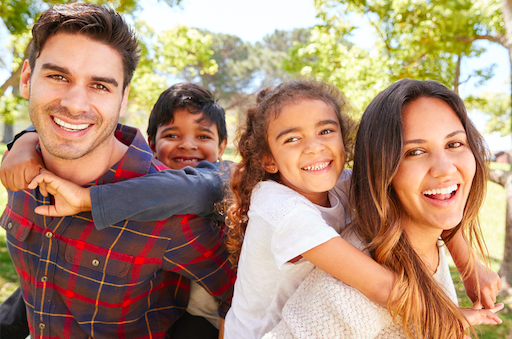 Family law can encompass everything from divorce, child support, and custody to domestic violence, elder abuse, and even immigration status.
We write a lot about family law issues and covered a lot of topics over the course of 2018. Here are some of our best legal tips for family law issues from the past year.
1. Shared Custody During the Holidays: A Legal Roundup
The holidays can be a challenging time for families who have already gone through a divorce or who are currently experiencing one. Here's how to make custody during the holidays work.
2. Legal Tips to Handle Marital Separation During Divorce
Divorce doesn't happen overnight. And some divorces can take longer than others. So how do manage all the finances, living situation, custody, and property separation during that time?
3. How to Find Hidden Bank Accounts in Divorce
Speaking of finances, are you sure your soon-to-be ex is being upfront about where all the money is?
4. Reminder: Divorce Will Get More Expensive in 2019
Due to changes in federal tax law, those paying alimony must pay taxes on that earned income, while those receiving alimony payments don't have to pay taxes on that income received. Confused? Click above for more details.
5. 4 Legal Documents to Have in Place Before Your Child Goes off to College
You're probably just thinking about how much you'll miss your young birds as they flee the nest. But there are also some legal matters to think about as well.
6. Update on Immigrant Family Separation, Reunification
In one of the more tragic stories this year (and beyond) immigration officials systematically removed immigrant children from parental custody, often deporting parents while they detained kids in camps. Here's an update.
7. When to Use Mediation for Elder Abuse
Sadly, not everyone takes "respect your elders" to heart. When is mediation the best response to elder abuse?
8. Domestic Violence Safety Planning: Legal Tips for Survivors
Safety first. That's especially true for victims of stalking, domestic abuse, or domestic violence. But how do you make sure that happens?
9. Top 10 Reasons You Need to Hire a Lawyer
As you can see, the law touches all aspects of family life. So know when you need to hire a lawyer. And of course, you already know where to go to find one -- check out our directory below.
Related Resources:
Content For You