'Cinnamon Challenge' Warning: Hundreds Injured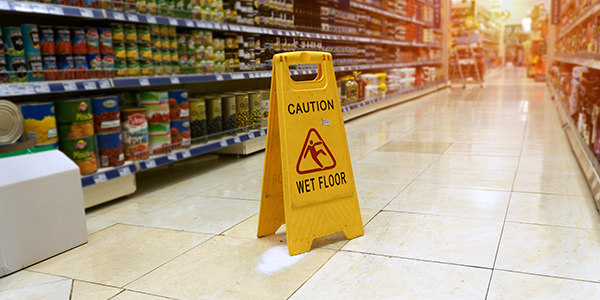 Parents can now add "cinnamon" to the list of things they should warn their kids about, a new study suggests.
The so-called "cinnamon challenge" is a popular dare that involves swallowing a spoonful of ground cinnamon without drinking water. Pediatricians are worried, because a new study shows the "cinnamon challenge" has resulted in injuries and chronic health issues.
But with all the peer pressure and health risks involved, could a "cinnamon challenge"-related injury lead to a heaping spoon of lawsuits?
'Cinnamon Challenge' Injuries
When someone tries to swallow a spoonful of cinnamon without water, it almost always results in choking, according to a co-author of the study, which appears in the journal Pediatrics. Cinnamon can also coat the airways and get stuck in the lungs.
Because cinnamon doesn't really break down in the lungs, the "challenge" can permanently change a teen's tissue and reduce lung function, Reuters reports.
According to U.S. poison control centers, about 30 people last year suffered from cinnamon inhalation due to the "challenge," though researchers believe there are many more unreported incidents.
Symptoms of cinnamon inhalation include coughing, nosebleeds, burning in the throat and vomiting, according to Reuters. The risks can be worse for people with asthma. The study also finds that doing the "cinnamon challenge" once can trigger an asthma attack.
A 'Cinnamon Challenge' Lawsuit
Peer pressure often plays a role in the prank, and experts are encouraging families to get involved and warn kids about the risks. Some families are getting very involved -- and there's even been at least one lawsuit.
Last year, a mentally disabled man's family sued a Mississippi city when police officers encouraged the 18-year-old to attempt the "cinnamon challenge" while he was performing community service at city hall. The teen coughed out a plume of the spice and gagged, the Northeast Mississippi Daily Journal reported. The officers were fired.
Though many "cinnamon challenge" lawsuits haven't resulted yet, peer pressure in addition to health risks can be a recipe for legal disaster.
Doctors are encouraging kids to resist peer pressure and "just say no" to the "cinnamon challenge." As one of the study's co-authors told Reuters, "We all were teenagers and college students at one point and did things we later regretted -- most of the time there's not lingering consequences. The concern here is that may not be the case."
Related Resources:
You Don't Have To Solve This on Your Own – Get a Lawyer's Help
Meeting with a lawyer can help you understand your options and how to best protect your rights. Visit our attorney directory to find a lawyer near you who can help.
Or contact an attorney near you: