Equal Pay Day 2019: Latest Labor Department Developments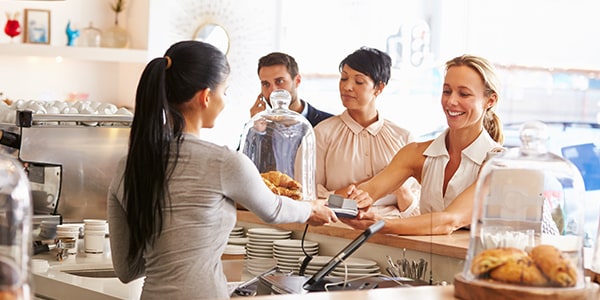 The National Committee on Pay Equity decided to celebrate Equal Pay Day on a Tuesday for an auspicious reason: that's how far into the next work week women must work to earn what men earned the previous week. Most employers don't need to be told that paying male and female employees the same amount for the same work is the right thing to do, both morally and legally. But Equal Pay Day is a good time to remind everyone that while the gender pay gap is narrowing, women still only earned 85 percent of what their male counterparts earned in 2018.
So, what is the Department of Labor doing to close the gap? Here's what your small business needs to know.
Equal Pay Statutes
The Equal Pay Act of 1963 prohibits discrimination "between employees on the basis of sex by paying wages to employees in such establishment at a rate less than the rate at which he pays wages to employees of the opposite sex in such establishment for equal work." This "equal pay for equal work" requirement applies to jobs of substantially equal skill, effort, responsibility, and performed under similar working conditions.
And Title VII of the Civil Rights Act of 1964 prohibits employers from discriminating against employees on the basis of sex in all terms of employment, including wages and benefits. In addition, The Lilly Ledbetter Fair Pay Act of 2009 makes each paycheck containing discriminatory compensation a unique offense under Title VII, extending the deadline to file complaints with the Equal Employment Opportunity Commission.
And while those federal regulations are pretty clear, actually figuring out if you've got a pay gap at your small business can be a bit more complicated.
Equal Pay Practices
The Labor Department Employer's Guide to Equal Pay advises business owners to listen for some red flags in the workplace:
"It is not our fault if they are bad negotiators for their own salaries."
"We should be able to pay our workers what we want to pay them."
"We can't talk about pay at work."
Any similar statements can be a reminder to review your pay practices and evaluate your compensation system for potential pay disparities, including starting salary, benefits, bonuses, shift differentials, overtime, and even training opportunities. (Even salary history questions during the interview process might get you into trouble.) It's also important to review pay raises and bonuses, and ensure that your performance evaluation process and ratings given to each employee don't unfairly disadvantage women.
If you haven't already, it might be a good idea to contact an experienced employment attorney to monitor your pay practices and review your compliance with federal, state, and local equal pay laws.
Related Resources:
You Don't Have To Solve This on Your Own – Get a Lawyer's Help
Meeting with a lawyer can help you understand your options and how to best protect your rights. Visit our attorney directory to find a lawyer near you who can help.
Or contact an attorney near you: