3 Bad Business Tips You Should Ignore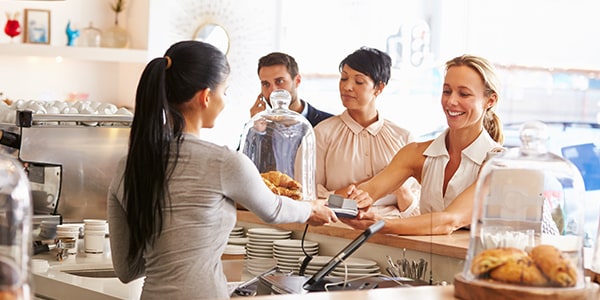 If you are in business, or just about to start one, you probably already know that there are countless resources on starting and running a successful operation. As nice as it is to get advice, you should nonetheless be careful about whose wisdom you choose to follow.
The National Federation of Independent Businesses has some guidance on guidance that can help you avoid making bad choices, even if these were recommended by someone you know or trust. Some typical tips are wrong, despite being common -- let's take a look at a few.
Bad Business Advice
Don't sweat the small stuff: This is a big mistake. You need to sweat the small stuff from the start, pay attention to tiny details, and build your business on the best possible foundation. To do that, you will have to worry about all kinds of little things that make a big difference, like licensing, incorporation, insurance, and more. Small legal details are usually easy to handle at the beginning and a big headache when problems are uncovered later. For example, if you forget to register and incorporate your business, you may find yourself personally liable for any injuries that arise out of your operation.
DIY is the way to go: There are many things that you can learn to do yourself in this life. Practicing the law is not one of them. While it is true that you will find forms and guidance online, you do not want to be stingy about legal compliance and advice. It takes training and education to understand all the implications of even a simple contract or legal form. An attorney who draws up your contracts can explain the relevance of every contract term, for example, which will also inform your negotiations down the line. You probably won't save time or money in the long run if you try to handle legal matters independently from the start.
Contractor classification saves money: Businesses are increasingly characterizing workers as independent contractors to save money. Sure you don't pay for time off or give your contractors any benefits, but there are costs to this approach. Apart from the fact that you engender no good will in your employees, you also run the risk of numerous legal issues if you run afoul of the law. Big international employers like Uber and Lyft are feeling the negative effects of this independent approach to employment now, as they face major class action lawsuits over contractor misclassification. It's worth your while to support workers if you care about production and prefer not to be at war with your people.
Consult With Counsel
If you're in business, you need at least one good lawyer who can handle your matters and recommend other attorneys for specific situations. It cannot hurt and can only help to consult with a few lawyers and get a feel for what they do and how you would work together. Get guidance that is worth your while and advice that will help your business bloom.
Follow FindLaw for Consumers on Google+.
Related Resources:
You Don't Have To Solve This on Your Own – Get a Lawyer's Help
Meeting with a lawyer can help you understand your options and how to best protect your rights. Visit our attorney directory to find a lawyer near you who can help.
Or contact an attorney near you:
Content For You