Top 5 Small Business Intellectual Property Issues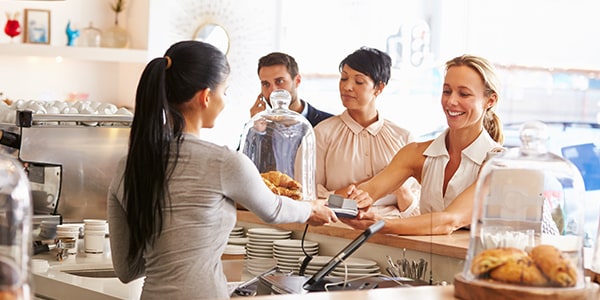 Your business may sell tangible goods -- cars or cupcakes, say -- or it may sell services. But whatever business you are in, you will likely also have some intellectual property, meaning ideas, concepts, methods, phrases, or images which you seek to protect.
Intellectual property law governs the grant of patents, trademarks, copyright, and more. Let's consider the top five IP issues for small business.
Websites and the content posted on them raise a lot of intellectual property issues. If you're concerned about other people copying your content, or if you are posting content that does not belong to you, become familiar with copyright and trademarks. Don't just grab images or ideas willy-nilly off the web, or you risk infringing on another's IP, and protect your own creations as well.
A copyright protects a work of art, like a song or other piece of writing. A trademark, just as it sounds, protects the marks that become associated with a trade, such as your logo or slogan. Design elements can be very similar and people do come up with the same idea simultaneously in different places, so it is important to ensure that you protect your ideas with copyright or trademarks as appropriate.
Sure, we can learn a lot from our mistakes, but wouldn't it be great if we could avoid them altogether? By doing research before you commit to a particular look or mark for your brand, you can save a lot of money. Apart from the risk of you infringing if you don't do research, there is also the possibility that someone else will infringe on your intellectual property. Find out how to secure your rights under state and federal law.
You should protect your intellectual property but you don't have to do it obnoxiously. In 2012, the whiskey distiller Jack Daniel's asked a local Tennessee novelist to change the cover of his book because it resembled the company's distinctive whiskey bottle. The distillers were friendly about the matter, offering to contribute to a re-print of the book with a new cover.
Depending on what you are looking to do, you will likely have a slew of questions for your lawyer. Here are some suggestions for basic questions to get you thinking about your consultation with an intellectual property lawyer.
Talk to a Lawyer
If you have concerns about copyrights, trademark, patents, or believe that your intellectual property is being infringed upon, talk to a lawyer. Many attorneys consult for free or a minimal fee and will be happy to assess your case.
Follow FindLaw for Consumers on Google+.
Related Resources:
You Don't Have To Solve This on Your Own – Get a Lawyer's Help
Meeting with a lawyer can help you understand your options and how to best protect your rights. Visit our attorney directory to find a lawyer near you who can help.
Or contact an attorney near you:
Content For You