5 Questions When Hiring a Bookkeeper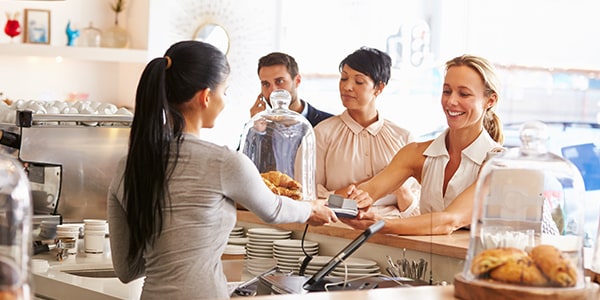 Small businesses can find themselves in big trouble by hiring the wrong people, especially when it's for a bookkeeping position.
Take one Florida business that hired Dianna June Walton, a 28-year-old bookkeeper accused of skimming more than a quarter million dollars from her employer from 2010 to 2013, reports The St. Petersburg Tribune.
Want to avoid hiring a criminal or a dud? Consider these five questions when hiring a bookkeeper:
1. What Is Your Prior Experience in Bookkeeping?
Yes, this is a no-brainer, but it is important to get into any potential hire's background experience for an open position. This question should also give you a chance to suss out any resume padding or outright lying. If a candidate's resume listed him or her as "Senior Bookkeeper," press the potential hire for what exactly made that position "Senior."
Generally, businesses will do better to focus on employees who have the requisite skills and experience, not just the right former titles.
2. Can You Solve This Hypothetical Problem? (Careful With This One!)
If you're iffy on a candidate's qualifications, you may want to try a hypothetical bookkeeping problem -- though you'll want to tread very carefully if you do.
The American Institute of Professional Bookkeepers offers a few sample problems, and you could consider using these as templates for questions tailored to your own business. Just try to avoid problems that are more trick questions or brainteasers than practical hypotheticals.
And don't forget: Your business could potentially be sued if your "test" is somehow construed to be biased, or if it disproportionately impacts one racial group in your hiring decisions. If in doubt, you may just want to steer clear of hypothetical problems altogether.
3. Have You Ever Been Disciplined/Reprimanded?
Asked in a professional tone, this question can give applicants the opportunity to explain any black marks on their professional records and why they exist. While it's certainly possible for bookkeeping candidates to simply lie, even a flat "no" can be very telling.
Take what you learn from this question and make sure to verify the information with the candidate's references.
4. Do You Have Any Criminal Convictions?
You don't have to ask this in a one-on-one interview setting; it can be in a paper application or background check form. Employers can typically refuse to hire bookkeepers with prior criminal convictions -- especially with a fraud-type conviction.
Keep this inquiry very limited and don't ask about arrests.
5. Is There Any Reason You Wouldn't Be Able to Meet the Hourly Requirements of the Position?
This very open-ended question will give applicants a chance to explain their other time priorities or pressures which may cut into their employment.
If you're concerned about the legality of your questions, you may want to run them by an experienced employment law attorney.
Follow FindLaw for Consumers on Google+.
Related Resources:
You Don't Have To Solve This on Your Own – Get a Lawyer's Help
Meeting with a lawyer can help you understand your options and how to best protect your rights. Visit our attorney directory to find a lawyer near you who can help.
Or contact an attorney near you: