5 Things to Do After an Employee Resigns or Quits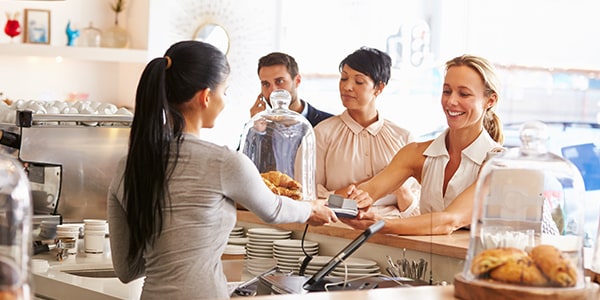 When an employee leaves your company there may be some significant "housekeeping" to do before the position can be filled again. And none of that includes telling the ex-employee not to let his or her rear end hit the door on the way out.
Be professional and consider these five things you may want to do when an employee resigns or quits:
1. Conduct an Exit Interview.
Exit interviews can be a great way to gather useful information on how your company can better function in the future or how to reshape the position that is being vacated. Try to keep that in mind when deciding whether to conduct an exit interview with an employee who is quitting.
Conduct the interview like an open-ended conversation, and make sure that the employee is on-board with doing it. You may discover something about the position or management that can be corrected.
2. Cut off Physical Access.
Just like a tenant whose lease is up, small business owners must play landlord and make sure that any access to the physical business is cut off. That may include:
Collecting and deactivating ID badges;
Collecting garage entry badges/placards/prox cards;
Collecting building keys; and
Having the employee return company laptops, cars, and other company property.
You may wish to bring this up with the employee as part of the exit interview.
3. Terminate Digital Access.
Assuming you've already done your due diligence to prevent data theft by employees and contractors, you'll need to cut off digital access to company resources. That means deleting the former employee's accounts, changing social media account access, and having your IT staff do any necessary clean up.
4. Cut the Employee's Final Paycheck.
Don't be one of those employers who acts more like a jilted ex than a professional. Most former employers need to be cut their final paychecks on what would be their next scheduled payday, but in states like California, it may be within a few days of quitting. You'll want to check with a local employment law attorney to make sure you're in compliance with your state's laws.
5. Ensure Continuing Benefits/COBRA.
Before your employee heads on to his or her next opportunity, also make sure that you're in compliance with his or her continuing benefits. For COBRA, this means notifying former employees of their rights to continuing health coverage. You should also discuss your obligations to provide retirement or life insurance benefits with an experienced ERISA attorney.
Once you get these legal loose ends tied up, you can send your ex-employee off with a smile.
Follow FindLaw for Consumers on Google+.
Related Resources:
You Don't Have To Solve This on Your Own – Get a Lawyer's Help
Meeting with a lawyer can help you understand your options and how to best protect your rights. Visit our attorney directory to find a lawyer near you who can help.
Or contact an attorney near you: