Bitcoin Extortion Scam: 3 Things Business Owners Should Know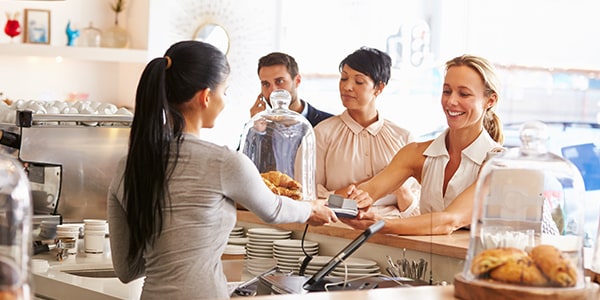 A handful of businesses have begun receiving "notices of extortion" demanding that the owners pay the senders in Bitcoin to avoid bad online reviews.
For some reason, the scam seems to be targeting pizzerias around the United States, including Manchester, New Hampshire-based 900 Degrees Neapolitan Pizzeria. General Manager Michelle Doucette told the New Hampshire Business Review she thought it was a joke and had to ask what a Bitcoin was.
Whether or not you've received a similar extortion letter, here are three things business owners should know:
1. Extortion Is a Federal Crime.
Common sense might tell you that the act of sending threatening letters through the mail is illegal. These Bitcoin extortion letters are true to their name: They serve to illegally attempt to extort money from businesses in exchange for leaving that business' reputation intact.
Not only is this a crime in every state, but if it is done via U.S. mail, it is also a federal crime punishable by up to two years in federal prison. Business owners have law enforcement on their sides when they receive these letters, so the best course of action is to report the "notice of extortion" to the police.
2. Your BBB Rating Is Safe.
One of the threats in these extortion letters is to make Better Business Bureau (BBB) complaints in an effort to damage the business' reputation -- unless a tribute of 1 BTC (the symbol for Bitcoin, currently worth roughly US$617). While the BBB was "flattered" to be mentioned in the "Notice of Extortion," the Bureau released a statement on Wednesday telling business owners to relax.
The BBB's CEO Mary E. Power notes that this threat regarding BBB complaints or ratings is "completely worthless." According to Power, the BBB doesn't publish reviews from unverified reviewers, so the scammers behind the extortion letter shouldn't be able to make good on their threats.
3. Yelp, However, Is Still Questionable.
For service-based small businesses, Yelp reviews may be crucial to the company's reputation and even success. While Yelp has successfully spanked companies in court for posting fake reviews of their own businesses in order to boost sales, it hasn't been near as aggressive in rooting out the anonymous bad reviewer.
The site does filter out certain reviews, but Yelp itself has been accused of shakedown-type practices when deciding which reviews to show and which to hide.
Business owners shouldn't give into these extortionist Bitcoin punks, but perhaps this is a good time to start looking into cyber insurance.
Need legal advice on how your small business should operate? Consult with an experienced business attorney about your options.
Related Resources:
You Don't Have To Solve This on Your Own – Get a Lawyer's Help
Meeting with a lawyer can help you understand your options and how to best protect your rights. Visit our attorney directory to find a lawyer near you who can help.
Or contact an attorney near you: