Congress Talks Bitcoin, Small Business: 3 Tidbits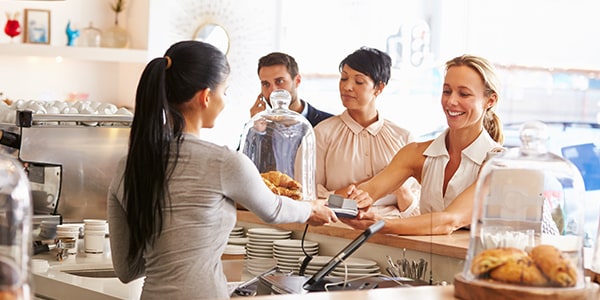 Congress held a hearing on Bitcoin and small businesses Wednesday. Though no action was taken, the discussion could impact the virtual currency and businesses that currently accept it (or are considering it) for payment.
In case you're still in the dark, Bitcoin is the world's first decentralized, peer-to-peer virtual currency. This means that it's not backed by any banks, credit card companies, or governments, according to The Washington Post.
So before you get on board with Bitcoin, here are three tidbits to ponder from the House Committee on Small Business' Bitcoin hearing:
1. Bitcoin Could Cut Costs, Lower Prices.
One big benefit of using Bitcoin for your business is that you can avoid paying the fees associated with running a customer's credit card.
As you're probably aware, business owners usually have to pay as much as 3 percent of the sale each time a credit card is swiped, according to the Post. Using Bitcoin can eliminate that cost or reduce it greatly, because even if you work with a third-party vendor to facilitate the transaction, those vendors usually charge less than 1 percent per transaction.
In theory, those cost savings could be passed on to consumers -- something lawmakers seemed to see as a potential Bitcoin benefit.
2. Bitcoin Is Still a Bit Very Risky, Unstable.
Although Bitcoin isn't backed by any institution or government, it's still subject to price fluctuations. Committee members pointed out that the virtual currency's value can change daily and quite dramatically too. The fear is that small business owners who accept Bitcoin could see profits reduced or eliminated in a short period of time, reports the Post.
As with all Internet-based transactions, there are also cybersecurity concerns. Case in point: The website Mt. Gox, once the world's largest Bitcoin exchange, was recently hit by hackers who stole about $400 million worth of Bitcoin from investors. If hackers can raid your Bitcoin account, a business may lose all of its profits, and there's no FDIC or other entity that can help you get it back.
3. There's a Bit of Legal and Regulatory Confusion.
As a federal judge in Texas stated in a notable opinion last fall, "It is clear that Bitcoin is money." But just last week, the IRS announced that Bitcoin is to be treated as "property" for individual income tax purposes, not as "currency."
The confusion and volatility surrounding Bitcoin could be reduced by regulating the virtual currency, some lawmakers believe. As The Hill reports, many in Congress feel that "having a central bank or single financial institution that regulates all Bitcoin transactions would bring more stability to the market."
Bitcoin may be the new virtual frontier for monetary transactions for small businesses, but you'll definitely want to consider the risks before you convert your business from actual currency to virtual currency.
Follow FindLaw for Consumers on Google+.
Related Resources:
You Don't Have To Solve This on Your Own – Get a Lawyer's Help
Meeting with a lawyer can help you understand your options and how to best protect your rights. Visit our attorney directory to find a lawyer near you who can help.
Or contact an attorney near you: