Deadline for H1-B Visa Applications Extended; How H1-B Visas Work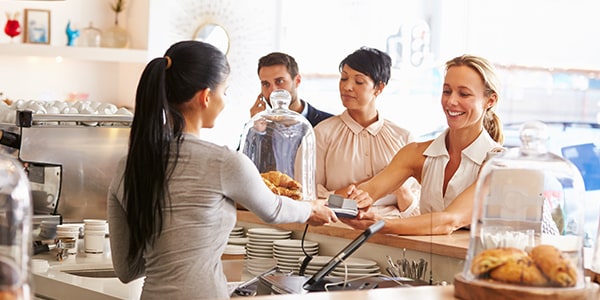 The deadline for companies to petition to hire highly skilled foreign workers on H1-B visas ended this week, but has been extended. Due to lack of demand for new employees, the limit on H1-B visas has not been reached.
The government issues a limited number of H1-B visas per year. The cap is 85,000 (including 20,000 for foreigners with graduate level training in the US). Businesses petition to be able to hire H1-B workers. They typically hit the 85,000 limit days after the application period opens. As reported by the Los Angeles Times, however, this year's application period ended Tuesday with over 30,000 slots left.
Companies can continue to petition for H1-B slots until the cap is reached, which could take until October.
H1-B visas are designed to help US employers fill temporary shortages in specialty jobs. Examples of specialty job areas include architecture, engineering, mathematics, physical sciences, social sciences, medicine and health, education, business specialties, accounting, law, theology, and the arts.
As the LA Times notes, H1-B visas have drawn criticism from those wanting to insert a requirement that no US citizens be available for the job before an H1-B worker is used. Additionally, as noted in Business Week, some allege that the program includes not only the "best and brightest," but also lower salaried foreign workers, and puts them at the mercy of employers who control their ability to remain in the US.
Here are some basics about how H1-B visas work.
A sponsoring US employer files a labor condition application (LCA) with the Department of Labor. In this, they specify payment of prevailing wages for the position, and the working conditions offered, amongst other things. Along with a certified LCA, the employer files an I-129 Petition for a Nonimmigrant Worker, plus a $130 fee.
If this is approved by Immigration Services, the foreign employee may apply for the Hi-B visa. H1-B Visa holders (with certain exceptions) can stay in the US for 6 years before needing to spend a year outside the US.
Can they change jobs? Yes, but their new employer would need to have a separate I-129 Petition approved by Immigration Services in order for the visa to remain valid. Part-time as well as full time employment counts in terms of maintaining an employer-employee relationship for visa purposes.
You Don't Have To Solve This on Your Own – Get a Lawyer's Help
Meeting with a lawyer can help you understand your options and how to best protect your rights. Visit our attorney directory to find a lawyer near you who can help.
Or contact an attorney near you: