Do I Need to Accommodate Workers With a Gaming Disorder?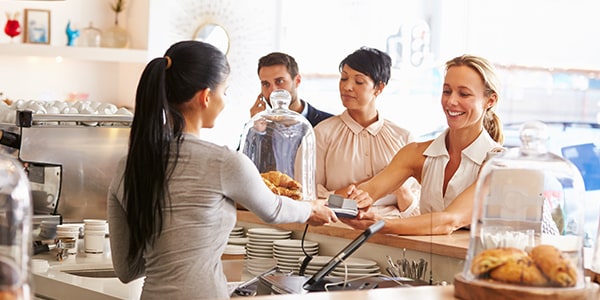 If you haven't been skipping the pages of the 11th edition of the World Health Organization's International Statistical Classification of Diseases, you might have seen that the WHO now considers "gaming disorder" as a mental health disorder. And as an employer, you're probably wondering whether that, in turn, counts as a disability, one for which you're required to provide employees with a reasonable accommodation.
So, does every office need a PlayStation 4 now?
Intense Gaming
According to the WHO, there are three necessary criteria to a gaming disorder diagnosis:
Gaming is strongly preferred over other activities;
The patient does not stop gaming even when there are negative consequences like seeing their friends less or doing badly at their job; and
The compulsive gaming strains the patient's life or relationships.
Also, criteria must be present for at least a year. So it all sounds a little like alcoholism, but for video games. The WHO's Dr. Vladimir Poznyak admitted as such, telling CNN gambling disorder "is another category of clinical conditions which are not associated with a psychoactive substance use but at the same time being considered as addictive as addictions."
Dr. Poznyak, though was clear that, just because a person games, does not give them, a disorder. "Millions of gamers around the world, even when it comes to the intense gaming, would never qualify as people suffering from gaming disorder," he said, adding, "let me emphasize that this is a clinical condition, and clinical diagnosis can be made only by health professionals which are properly trained to do that."
Gaming Accommodations
So what's a boss to do if an employee comes to work with a gaming disorder note from his doctor? The American with Disabilities Act requires you to accommodate disabled employees, but does gaming disorder classify as a disability? The ADA does not provide a list of covered disabilities, but instead evaluates them on a case-by-case basis, determining whether an individual actually has, or is thought to have, a physical or mental impairment that substantially limits what the ADA calls a "major life activity." So figuring out whether the ADA applies to gaming disorder may be difficult.
For instance, employees whose current use of alcohol or drugs prevents them from performing their duties are not protected under the ADA, nor are employees who currently use illegal drugs. However, a recovering alcoholic or drug abuser who can perform the duties of his or her job despite his or her addiction is protected.
And determining what accommodations will be necessary and reasonable can be just as challenging. Under the ADA, a reasonable accommodation can be anything from restructuring an employee's schedule or job duties to installing special equipment to help the employee perform their duties. These are also judged on an individual basis, but generally speaking, a reasonable accommodation allows a disabled employee to perform a job in the same manner as a non-disabled employee.
So you probably don't need an Xbox in every cubicle, but if an employee needs time to see their therapist for gaming disorder treatment, you might want to allow it. For more specifics on ADA compliance, contact a local attorney.
Related Resources:
You Don't Have To Solve This on Your Own – Get a Lawyer's Help
Meeting with a lawyer can help you understand your options and how to best protect your rights. Visit our attorney directory to find a lawyer near you who can help.
Or contact an attorney near you: