Give Me a Break! But Can You Make Me Take One?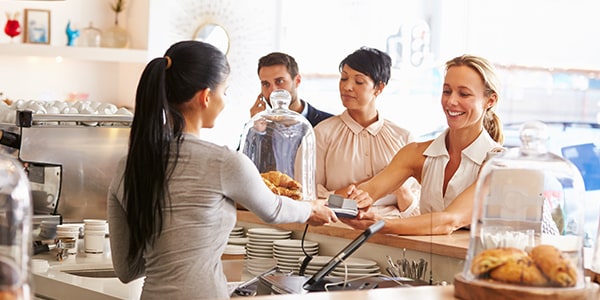 You can lead a horse to water, but you can't make it drink. Similarly, you can give an employee a break, but you can't make her take it.
According to the federal Fair Labor and Standards Act (FLSA), employers are not required to give employees lunch breaks at all. State laws differ, and there should be mention of breaks in a company handbook. But how about going the other way? Can an employee be forced to take a lunch break? This must either be mandated by state law or written in the company handbook, and even then, it cannot be forced upon the employee in every instance.
Most States Allow Working Through Lunch
In a landmark 2012 California Supreme Court case, the justices decided that employers may not force employees to take breaks. Employees can "work through lunch", but employers are under no obligation to pay a premium wage for that time. State law requires that workers are paid for every hour worked, and so if working through lunch puts an employee over 40 hours for the work week, employers are free to let the worker go home early.
If your employees refuse to take breaks, and you believe it affects their work, have a conversation with the individual employee, and try seeking to understand. There may be a religious reason for needing to fast. Or perhaps a learning disorder that makes coming back to an uncompleted task difficult. Maybe an eating disorder is involved? You should be clear if you believe this practice is affecting their work performance, and any effect it may be having on other employees.
The Catch-All At-Will Employment
In every state except Montana, employers can choose to make employment at-will. In fact, absent corporate policy to the contrary, at-will status is presumed. At-will employment means that you can fire an employee for no reason at all, except for certain protected characteristic statuses, such as race, religion, gender, or disability. If an employee's reason to refuse a break does not involve these characteristics, they can be fired without cause.
This lesson was learned the hard way by Sharon Smiley, a receptionist and administrative assistant in a Chicago real estate company. She had worked there for 10 years, and had recently suffered a stroke. She decided to slow down the pace of her work, for health reasons, but didn't want to underperform. She chose not to eat lunch one day, and though she clocked out for lunch, which was mandatory under her company's handbook and Illinois State Law, she continued to do data entry at her desk. She was subsequently fired for working during her lunch break. Originally, Smiley had been considered fired for-cause, since she was labeled as violating the company handbook. But after appealing to the Illinois Department of Employment Security, she was able to get this changed to without-cause, which then allowed her to collect unemployment checks. But the end result was that she did lose her job for not taking a break.
Companies should be familiar with their local state laws and corporate handbooks regarding lunch break rules and regulations. If you have any questions regarding this issue, contact a local employment lawyer, who can review your situation and give you the advice you need.
Related Resources:
You Don't Have To Solve This on Your Own – Get a Lawyer's Help
Meeting with a lawyer can help you understand your options and how to best protect your rights. Visit our attorney directory to find a lawyer near you who can help.
Or contact an attorney near you:
Content For You