IRS to Tax 'Automatic Tips' as Regular Wages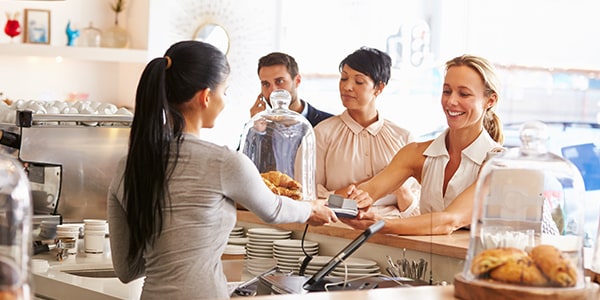 According to the IRS, "automatic tips" will be classified as service charges instead of tips beginning in January 2014. This means they will be treated as regular non-tip wages for tax purposes, The Wall Street Journal explains.
"Automatic tips" are pre-calculated gratuities, typically added to restaurant bills for large groups. Currently, "automatic tips" are still considered tips, meaning it's up to the tipped servers to report them as income.
But those days are numbered. Here's what you need to know about the IRS ruling:
'Automatic Gratuitites' Addressed
The original IRS ruling on this topic was issued in June 2012 and stated that service charges and tips are different.
Generally speaking, tips must be made free from compulsion, giving the customer the unrestricted right to determine the amount. Service charges, on the other hand, are mandatory payments that the customer has no control over. Service charges are considered a part of a server's wages.
The 2012 ruling, however, didn't use the words "automatic tips" or "automatic gratuities," creating some confusion in the industry. So the IRS issued a "Tax Topic" notice, specifically stating that automatic tips are to be classified as service charges for tax purposes.
Automatic Tips Are Service Charges
Many restaurant owners, however, said they needed more time to implement the change. So the IRS pushed back the date of compliance to January 1, 2014. What does this mean for small business owners who use automatic tips?
It means that any automatic tips added onto a bill are soon be treated as part of a server's regular wages (just like service charges are) and therefore subject to payroll tax withholding.
This is different from tips, which restaurants usually leave in their employee's hands to report on their own as income.
This will likely mean that restaurant owners and management will have to be prepared to sort out service charge money (which includes automatic gratuities) from tip money to determine which to withhold taxes from. A likely alternative is just to phase out automatic tips altogether, as the Journal reports some national chains are doing.
If you're still confused, or need some guidance about how your small business handles automatic tips, it may be best to consult an experienced tax lawyer near you.
Follow FindLaw for Consumers on Google+.
Related Resources
You Don't Have To Solve This on Your Own – Get a Lawyer's Help
Meeting with a lawyer can help you understand your options and how to best protect your rights. Visit our attorney directory to find a lawyer near you who can help.
Or contact an attorney near you:
Content For You