"McCurry" Infringing on an International McTrademark?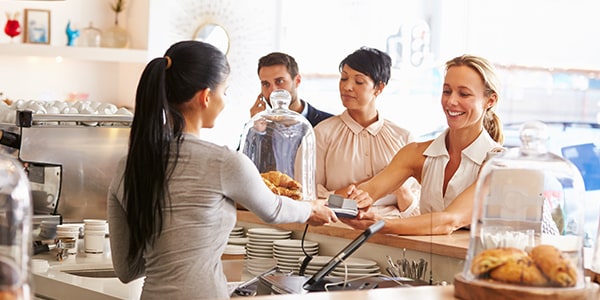 McFlurries, McNuggets, McMuffins, and the latest McCafe, McDonald's has built an identity behind A big M and little c. And the prefix has found its way into popular culture with references to McMansions, McSteamies, and McDreamies. But is the "Mc" a protectable trademark for McDonalds?
A Federal Court in Malaysia doesn't think so. In a case first brought by McDonald's in 2001, alleging that a local restaurant "McCurry" infringed on the famous trademarked "Mc", the court held that there was no evidence that McCurry was attempting to emulate the Golden Arches. And it ordered the U.S. franchise to pay 10,000 Malaysian ringgit (approximately $2900) in costs.
McCurry has been dishing out Indian and Malaysian eats including curried chicken, naan, and fish masala in downtown Kuala Lumpur since 1999. And owner A.M.S.P. Suppiah stands behind his claim that McCurry was named as an abbreviation for Malaysian Chicken Curry. The country's federal court said that McCurry was not competing with McDonald's and pointed to differences such as signage colors, mascots, and the distinct menus of either fast-food joint. Though both signs feature red as a prominent color, the McCurry sign displays a chicken with a thumbs up sign and a font style distinct from McDonald's, and of course, no golden arches.
In the U.S., federal and state trademark laws protect the commercial identity of owners of a trademark, including goodwill, reputation, and advertising investment. The trademark owners get exclusive right to use and profit from the trademark on a particular type of goods or services in the U.S. Then, a company or individual who uses the trademark in a way that would cause confusion with the original trademark holder, is considered to have infringed on the trademark. The trademark owner can file for an infringement and even collect damages.
The international application of trademark law through cases such as McCurry, is expanding our understanding on how U.S. trademarks are handled abroad. The Malaysian ruling could mean big things for all of those itching to McName their McProducts internationally, so long as they don't directly compete with McDonald's.

Related Resources:
You Don't Have To Solve This on Your Own – Get a Lawyer's Help
Meeting with a lawyer can help you understand your options and how to best protect your rights. Visit our attorney directory to find a lawyer near you who can help.
Or contact an attorney near you: