Should Your Company Offer Carpool Incentives?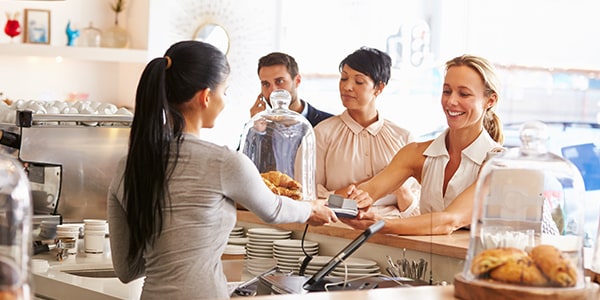 Ridesharing is all the rage these days. And if you've got a bunch of employees all stuck in traffic commuting to work, why not get them all in the same car? Employers are not only recognizing the environmental benefits of carpooling, but the positive effects on office relationships from staff sharing their commute. And technology is making ridesharing that much easier.
But does that mean it's a good idea for your company? And should you be incentivizing employees to carpool?
Commute Considerations
In most cases, the benefits from an incentivized employee carpooling policy will outweigh the risks. Your employees have more socializing time off the clock (which can always spark some great business ideas) and you'll be reducing the number of vehicles on the road as well as greenhouse gas emissions. You just need to be careful you don't put them on the clock (by requiring anything work-related while going to and from the office) and don't make the carpool mandatory.
But some employees are more attached to their own rides than others -- so how do you get them out from behind the wheel and into a passenger seat? Startups Comovee and RideAmigos have a few ideas:
Combining Co-Workers: It doesn't make sense to have one car driving all over the place to pick up scattered colleagues, so matching drivers with nearby riders is essential, and there is some modern tech that can take that task out of your hands.
Primo Parking: You can give the best spots to carpooling staff, or reimburse parking fees if they need to pay.
Carpooling Competition: A little rivalry never hurt anyone (we think), so making a game out of the company carpool (awarding points for driving, riding, or per rider) can get your employees excited about the commute, as long as you have some good prizes for the winners.
Carpooling Concerns
Because even silver linings have a touch of grey, there are some legal concerns for employers when it comes to employee carpool programs. The Texas Supreme Court recently ruled that a company that paid an employee $50.00 per day to drive a crew of three other employees back and forth from work was liable when the driver caused a car accident.
So be careful how you structure your carpool incentives -- a flat rate for driving services could land you in hot water. For help putting together your company carpool program, contact an experienced commercial attorney in your area.
Related Resources:
You Don't Have To Solve This on Your Own – Get a Lawyer's Help
Meeting with a lawyer can help you understand your options and how to best protect your rights. Visit our attorney directory to find a lawyer near you who can help.
Or contact an attorney near you: