Ultimate Guide to Hiring Through Craigslist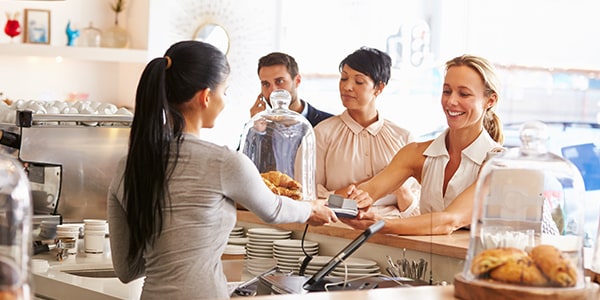 It doesn't matter if you're looking for a permanent employee, an independent contractor, or a freelancer -- chances are you're going to find your next hire on Craigslist. Potential hires love using it because it's free and easily searchable. And if the candidates are there, your small business needs to be there, too.
The classified ads website gets over 1 million new job listings every month, so here's how to make your ad stand out, and how to make sure you make the right Craigslist hire.
Know the Pros
The biggest benefit of using Craigslist for hiring is the cost: placing an ad on the site can cost just $25 in most cities, though it can range to $75 in San Francisco's hot job market. This is far less than what other job sites like Monster and CarrerBuilder cost. This is especially helpful if you're growing your company rapidly and need to post listings for several positions simultaneously.
In the business world they say, "You get what you pay for," but in this case, you may get more. Craigslist also allows you to customize your ads with logos and other images, while other sites may impose stricter appearance controls or word count limits. Given the amount of job seekers on Craigslist, this custom tailoring can allow you to get a more limited pool of applicants.
Know the Cons
That large user base we just mentioned? That can be a drag, especially when you're bombarded with cover letters and applications. But in the entrepreneurial spirit that turns negatives into positives, you'd rather have more candidates to choose from that fewer, right?
There's also a stigma surrounding Craigslist that your candidate pool will somehow be shallower on talent. But in a demanding employment market, talented job seekers are using every means at their disposal to look for work. And smart employers will trust their hiring process to find the best candidates.
If you need legal help with hiring, you may want to talk to an experienced employment law attorney near you.
Tips for Writing the Perfect Job Listing
If you don't regularly write job listings, you'll quickly learn that it's easier said than done. What do you include? What do you leave out? Here are a few tips:
Read similar posts. See what ads for related jobs look like. You'll quickly see that some posts are unprofessional, some are so vague as to be useless, and some are just spam. Don't let your post look like any of those.
Keep it professional but reader-friendly. Don't make your ad look too commercial. Instead, humanize your post as much as possible. You want job seekers to feel that the job was posted by a real human. Also, don't use ALL CAPS unless you want to look desperate or spammy.
Don't scare job seekers. Avoid scaring off job seekers with unrealistically long lists of qualifications. State the qualifications that are truly necessary and leave it at that. If the job really does have lots of specific requirements, direct the job seeker to your website.
Be specific about pay. These days, everyone is wary of slave labor jobs masquerading as "internships." So be sure to mention how much your job pays. If you don't want to give a specific amount, at least say, "Salary is dependent on experience."
Don't be vague about telecommuting. Remember, it's Craigslist. So get ready for lots of applicants who are really just looking for a part-time gig they can work from home. Unless that's the type of job you're offering, be specific about whether or not the job must be performed in-office.
Follow FindLaw for Consumers on Google+.
Related Resources:
You Don't Have To Solve This on Your Own – Get a Lawyer's Help
Meeting with a lawyer can help you understand your options and how to best protect your rights. Visit our attorney directory to find a lawyer near you who can help.
Or contact an attorney near you: