What to Do If Customers Don't Pay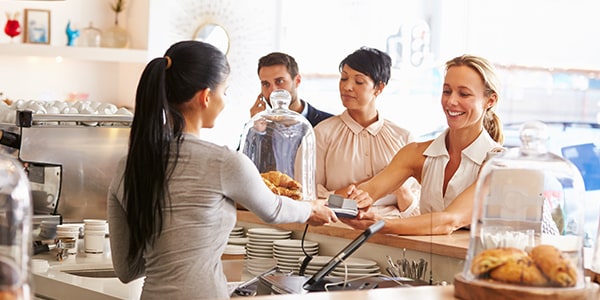 Every small business owner knows payment collection woes. You want to be cool with customers and you cannot afford to alienate anyone, but when customers don't pay, you're the one making excuses to your creditors.
What can you do to balance everyone's needs and keep business humming happily? Get friendly, flexible, and organized. Finally, get defensive if need be.
Get Friendly
Want to seem like a human being to your customers? Then you must be one. Get to know a little bit about your people and they will see you as a person they would not want to disappoint. When your invoice comes in, they will pay it promptly.
Also, be flexible about billing terms when you need to be (but not too flexible, as you will later see). If you can ensure steady payment through a regular plan rather than waiting for a lump sum that might never materialize, do it. Every payment will be a small victory and you're creating a habit of payment in customers.
It's also less of a strain on customers when they can make manageable payments. So being friendly and flexible is in your best interests. If your customers think of you fondly, they will return.
Get Organized
A big part of the problem with getting paid is billing systems. Depending on your business, you may be dealing with dated ways of getting payment. You send out invoices a month or more after delivering goods and wait for a check to appear in the mail.
While that may be fine for longstanding customers who have a good payment record, consider instilling a new system with faster turnaround times and a more convenient deposit method. The smallest business, and even individuals, can make payments using online banking systems, apps, electronic transfers, and other means. There is no need for mail, checks, or generous extension of credit, which is what invoices represent.
Bill as soon as you have provided a service, even if the invoice is only due in 30 days. And make payment terms clear from the start. Sure, it can feel awkward to be insistent or particular in the beginning but it sure beats blowing up a relationship when things have gone too far.
Enough Is Enough
The customer is always right except when the customer starts costing you. If, despite your best efforts, a relationship is souring because you're not getting paid, don't hesitate to act. You may not salvage the relationship but your chances of getting paid increase the faster you act.
Talk to an attorney and let them talk to your customer or send a letter. A lawyer can help you get paid and avoid situations where you are forced to sue for payment.
Related Resources:
You Don't Have To Solve This on Your Own – Get a Lawyer's Help
Meeting with a lawyer can help you understand your options and how to best protect your rights. Visit our attorney directory to find a lawyer near you who can help.
Or contact an attorney near you:
Content For You